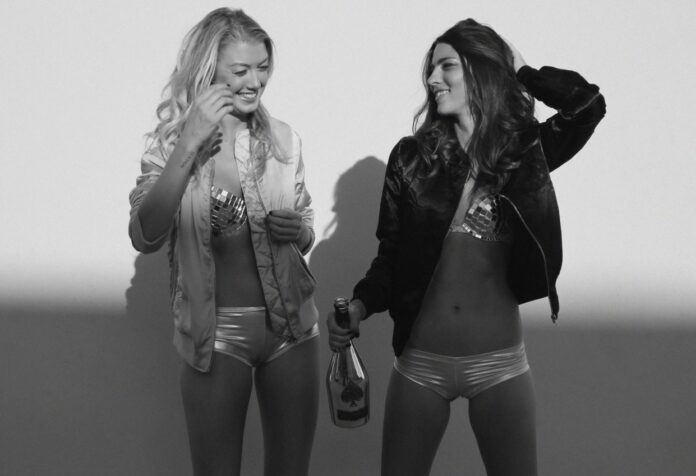 Vanilla ACE is a superstar DJ/producer who excels at making extremely catchy music. He has now delivered a special edit of No Pants Party's track 'Out Of Control.' Upon listening to his edited stomper, you will feel the sonic energy right away as it charges your body with its infectious vibe. This Tech House track is blasting with a spellbinding aura and special robotic effects that create a massive party vibe. The track also has flexible enough melodic constructions to allow for technically complex sound variations but strong enough to keep things from devolving into a series of tedious exploration. Released on Wyldcard Records, it is just too good of a track not to be included in your Tech House playlists.
This edited version of 'Out Of Control' by Vanilla ACE is constructed with fresh rhythms, making it a must-have cut for Tech House fans. He has created some amazing sound textures by fusing bouncy basslines with groovy melodies and heavenly pad work that gives off a mesmeric percussive feel to the listener. Issued by Wyldcard Records, the track showcases his brilliance in every dimension which proves that he truly is an ace producer. It is a lively cut that will truly shine in your Tech House playlist. 
The original version of 'Out Of Control' by No Pants Party was already a solid banger but Vanilla ACE has just made it even more vibrant by adding his touch to it. It is a remarkable track that will shatter the dance floor with its insane energy. He has put a glossy finish to this edit by concocting soaring elements. The song includes a creative blend of his trademark sound that will certainly impress the crowds at festivals and clubs. Not only that, but fans will also be eager to add it to their Tech House playlist. This Wyldcard Records' release is incredible and we hope that he drops more of such upbeat tunes in the future.
Download 'No Pants Party – Out Of Control (Vanilla ACE Edit)' HERE and stream it on Youtube below!
Connect With No Pants Party:
Join Us On:
More About Vanilla ACE:
Vanilla Ace aka London DJ and producer Sam Young is a prolific and increasingly prominent force in house music. A firm favourite in his native UK and a growing name globally, with releases on Toolroom, Suara, Kittball, Safe Music, Hot Boi, Glasgow Underground, Nervous, Simma Black and Spinnin Deep Vanilla ACE has been making club hits since 2012.
Originally from Ladbroke Grove, London, Vanilla Ace has more than two decades of DJing behind him, growing up on a healthy dose of hip-hop, disco and house music.
The last few years have seen him go from strength to strength with top charting singles on Beatport, Traxsource and Trackitdown. In January 2018 'Commotion' was released on Ministry of Sound and had support from A-Trak, Silk City (Diplo & Mark Ronson), Danny Howard, MistaJam and James Hype.
2018 saw releases on Elrow Music, Big Beat/Atlantic, Erase, Universal, Box of Cats, Hot Boi, Stashed and Club Sweat.
2019 saw Sam launch his own label WyldCard which is growing fast with some great releases.
The crowning achievement of 2016 was 'The Gee'. Built around an instantly recognizable sax sample, the track shot to no.1 on Beatport 100 chart and stayed there for 2 weeks and picking up support from an array of club and radio DJs. This follows his 8 week stay on the top 10 on Beatport 'Deep House' top 100 with 'Bring it Back' on OFF recordings in 2013.
Touring globally, Vanilla Ace has performed in North and South America, Australia, South Africa and India, with bookings including HARD Summer festival, Holy Ship , Green Valley in Brazil, Ministry of Sound and Egg in London and Chinese Laundry in Sydney, Australia playing alongside the likes of Amine Edge & Dance, Shiba San, Patrick Topping, Tough Love, Green Velvet, Low Steppa, Roger Sanchez and Breach.
More About No Pants Party:
Jamie and Kiraleigh are long time friends and house music fanatics originally from Seattle, WA. After moving to Los Angeles, they were inspired to take their love of dance music to the next level and formed the duo No Pants Party. Since then, the two have become regulars on the LA club circuit as well as performing at festivals like Coachella, Groove Cruise, and Countdown. Their affinity for infectious bass lines, energetic percussion, and playful vocal samples commands dance floors during their DJ sets and is evident on their releases with Krafted, Late Night Munchies, and OFDM. You're sure to want to dance your pants off to their signature brand of unpretentious, party-ready tech house!