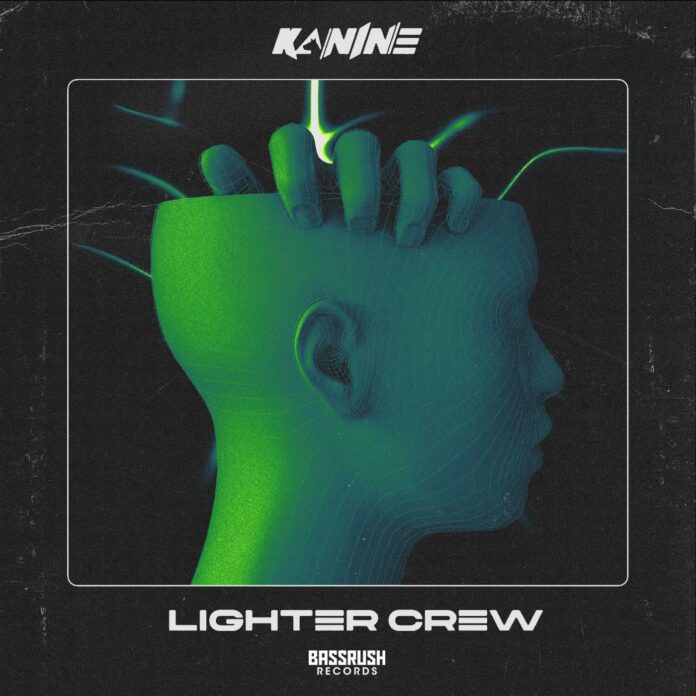 We are always excited whenever KANINE puts out new music. He is a super talented DJ and producer who has a knack for producing bangers. If you want to know just how skillful he is as a composer then give his track, 'KICKONS' a listen. It is a banging tune that perfectly encapsulates the essence of Drum and Bass music. He has been on a massive roll with his releases as of late so to get a few words from the man himself was a huge deal for us. During our interview, we asked him different questions from how he got into producing and DJing to who is his biggest influence. You can check out the complete interview HERE! KANINE – Lighter Crew has now been released on Bassrush Records, it is a stunning track that is tailored made to cause havoc on the dance floor.
Almost every song that KANINE puts out is sure to blow your mind. KANINE – Lighter Crew is no exception. This track is a straight-up anthem that features unique tones and resonance that will wrap around you. It is a thrilling cut that is designed to get the Drum and Bass fans raving hard. The track is driven by trunk-rattling basslines which are layered over rhythmic drum patterns and aggressive vocal snippets, creating a strong electric aura and intense atmosphere. This Bassrush Records release is definitely a lethal tune that DJs will love to spin in their sets to increase the intensity.
KANINE – Lighter Crew is polished with creative sound design that will surely impress the fans of Drum and Bass music. It is a hard-hitting affair that gives off a nice infectious and haunting vibe. Issued by Bassrush Records, the track is crafted with great precision. We are beyond excited to feature this release and are expecting him to deliver more of such smashing tunes. 
Download 'KANINE – Lighter Crew' HERE and stream the song on YouTube below!
Connect with KANINE:
Join Us On:
More About KANINE:
Supported by some of the biggest and most influential names in Drum & Bass, the young Londoner known as Kanine is living up to his potential and developing into a headline act with a long career ahead of him. Originally recognised as one of the leading names in the new wave of Jump Up producers that have helped force the sound into the mainstream, his sound is evolving all the time as he moves towards being one of the more versatile artists in the 175 BPM range.
In 2019 Kanine released more than 10 original productions on labels including Shogun, CruCast, Playaz and UKF. He's collaborated with the likes of Friction, Annix, Turno, Killa P and P Money, explored the widest range of styles in his career to date and also set up his own UNLEASHED imprint, on which Kanine has releases some of his most accomplished and experimental music to date.