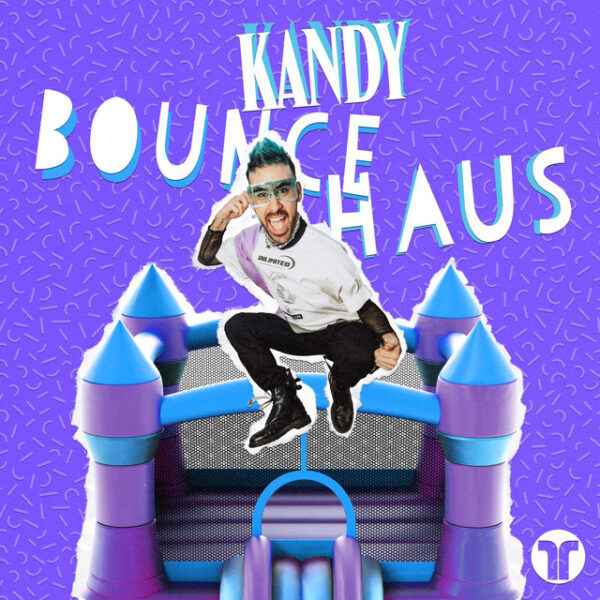 Known for his versatility as a music producer, KANDY is one of the hottest stars of bass house music who has been making quite some noise as of late. His work has not only been praised by major publications like DJ Mag, YourEDM, and Billboard, but has also garnered the support from superstar DJs like Marshmello, The Chainsmokers, and Diplo. He has now returned with his latest bass house song entitled 'Bounce Haus.' This track is over the top catchy with insane energy levels that festival DJs will rush to include in their set-lists. 
KANDY brings his latest tune 'Bounce Haus' with a fresh and cheerful air that slowly unwinds itself bringing an intoxicating energy. The track comes with rhythmic beats and jumpy basslines that will certainly work best at big festivals and clubs. It features eerie pad work and frantic percussion that gives an invigorating feel to the listener. The track is loaded with a playful vibe and some hard edges which is what makes it an outstanding bass house song for the clubs. 
'Bounce Haus' by KANDY contains an amazing blend of synchronous drums, uplifting percussion, and repetitive vocals that add suaveness to the track. On top of that, the melody of this bass house song is so catchy that you won't be able to help yourself but to listen to it on repeat. The track offers a jaunty aura, making it an ideal peak-time tune for club DJs. This is an artful release by KANDY who has done a commendable job at structuring this anthem that exudes his creative talent at producing bass house music.
KANDY's 'Bounce Haus' is an innovative banger. It is an excellent delivery with a punchy build that will get bass house music fans hooked!
Download 'KANDY – Bounce Haus' HERE and stream it on YouTube below.
More About KANDY:
KANDY continues to break barriers and push the envelope by blending unique musical elements with his signature sound. KANDY's "Let Me Down" (Thrive Music) released in Fall 2019, topping the Billboard charts at #9 and accumulating millions of streams in a matter of weeks. His previous single "Keeping Secrets" released in early 2019, marking his first appearance on the Billboard charts, topping at #29, and on iTunes Dance charts at #49.

His genre-defying and gender-bending style has garnered massive attention from superstars, leading to official KANDY remixes for Katy Perry's "Harleys in Hawaii," Selena Gomez's "Hands To Myself," and an upcoming collaboration with NERVO titled "Supermodel".

The support for KANDY is unwavering with music's elite; he has received recognition from industry titans including Billboard, YourEDM, EDM.com and DJ MAG and A-Listers such as Diplo, Marshmello, DJ Snake and The Chainsmokers.

KANDY is no stranger to sharing his sound and contagious energy on stage with highlight performances at EDC Las Vegas & Orlando, Phoenix Lights, San Diego Pride and his headlining 2019 LOUD AND PROUD Tour. In 2020 you will see KANDY on festival mainstages and headlining clubs across North America and beyond.

As a member of the LGBTQ community, KANDY recognizes the importance of an ally voice within the dance music scene. KANDY believes "it's important to show others that anything is possible and to be the best, most authentic YOU, that you can be."
Connect With KANDY:
Join Us On: