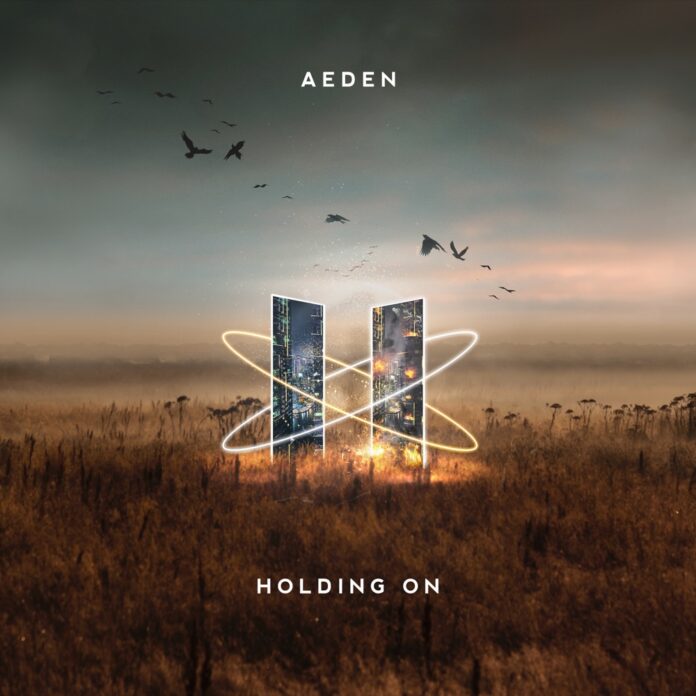 Aeden has been making quite a name for himself on the Drum and Bass scene. He has gained quite a lot of attention for his banging tunes like 'Illusions,' 'Anxiety' and 'Nowhere.' All of these tracks have gained tens of thousands of plays on Spotify and Soundcloud. This Netherland based DJ/producer is also known for remixing Martin Garrix & Bonn's 'No Sleep,' Lost Kings & SAFE's 'Try' and Dua Lipa's 'IDGAF.' Aeden has had a great year so far and dropped successful tunes like 'Ain't Nobody Perfect' and 'Switch.' ENFORCE RCRDS has now released his smashing new tune, 'Holding On.' This track has an beautiful sound design and features lively melodies mixed with pumping basslines, making it a zestful cut that will make your Drum and Bass playlist lit.
'Holding On' by Aeden is a vibrant track that will turn on your party mode instantly. The track boosts spontaneous energy that will compel crowds to party even harder at festivals. Released on ENFORCE RCRDS, he has cleverly produced this tune by fusing creatively designed drum patterns with pulsating basslines and magnetizing synth stabs. All of these elements cast a spell when they work in unison, injecting an adrenaline rush in the veins of the listener. It's a beautifully crafted cut with infectious beats, tasteful hooks, and evocative vocals that are all intertwined with unique style. Considering how mesmerizing this track is, it was a no brainer to add it to the top of our Spotify Drum and Bass playlist. 
Perhaps the most impressive part of Aeden's 'Holding On' is its emotional depth in contrast to its high-energy intensity. He successfully fuses the hard-hitting drum section with celestial synths and adds a layer of ethereal vocals on top that gives a nostalgic vibe. This ENFORCE RCRDS' release is innovatively produced and we just can't seem to get enough of it. This track will make a stunning addition to your Drum and Bass playlist.
Download 'Aeden – Holding On' HERE and stream the song on YouTube below!
Connect With Aeden:
Join Us On:
---