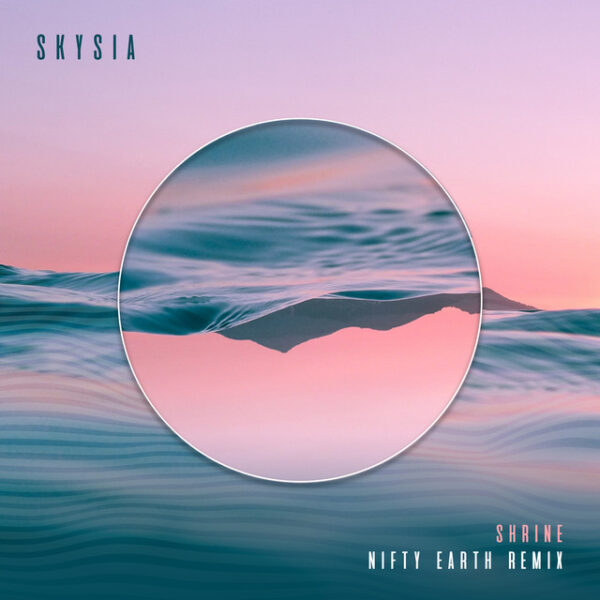 Nifty Earth – Shrine remix is finally here! Originally released by Skysia, this new remix contains Nifty's signature sound that will hook you right away. After featuring Nifty's Koresma remix in March (which you should absolutely check out), we are ecstatic to finally have new music from this outstanding music producer. Nifty Earth's version of 'Shrine' echoes the pulsing feel of the original track. Issued by Jumpsuit Records, the song is rich in heartened touch. He has constructed the track with a sensational melody and vivacious keys that adds a soothing effect to this beautifully composed opus. This is a song that will keep you intrigued thanks to its uplifting energy. He has polished the track with an elegant finish that speaks volumes. The aura of this track is spellbinding and contains elements of both deep house music and melodic house & techno.
Nifty Earth – Shrine remix is blended and twisted with a bone-tingling deep house tinge that will ignite an emotional drive in you. The track contains many heart-melting melodies that will take you to a dream-like state. He blended bouncing beats with the superlative melody to make it a subtle, ear-friendly cut that many will surely include in their deep house music playlist. Shared by Jumpsuit Records, this is an enlivening song with crafty basslines and slaying synth that will immerse you completely in this silky musical journey. While listening to this gem, you can't help but feel a deep feeling of nostalgia.
Nifty Earth has done a praiseworthy job in producing the remix of 'Shrine' by Skysia and Jumpsuit Records truly signed a masterpiece on this one. The opus is enveloped with complex cascading melodies that will soothe your mind. Every bit of this deep house mix is impressive. Its evocative resonance and excellent percussion adds up to something really unique. It is definitely an exceptional work by Nifty Earth who gave 'Shrine' a new meaning with his creative take. We are loving every second of this song and can't wait to find out what he has in store for us next.
Stream 'Nifty Earth – Shrine remix' on YouTube below and grab your copy HERE!
More About Skysia:
SoCal-based producer Skysia unveils a meditative journey in ethereal bass, a patient search for the sonic balance between light and darkness. Born Tanner Allen, Skysia is a self-taught pianist, filmmaker, and production wizard wielding a unique approach to sampling.
The burgeoning composer studied film in college before an about face prompted him to follow his musical muse across the pond, earning a degree in production at the esteemed Point Blank Music School in London. Drawing inspiration from global dancefloor pioneers like Bonobo (UK) and CloZee (France), Skysia returned to the West Coast empowered, immersing himself in sound design and composition, developing an ornate, minimalist mid-tempo style awash in shimmering tones. Motion is a humble, yet confident opening salvo, a perfect vibe for ecstatic dance collectives around the world.
More About Nifty Earth:
As diverse as it is versatile, as colorful as it is imaginative, the refined rhythms of Joseph Thrash represent his stunning dedication to the true art of sound. Through his own blend of real-world instruments that shine a bright light on the vast ethnic backgrounds and incredible sounds that exist throughout our planet – the inspiring and fresh perspective that Nifty Earth so confidently crafted reflects the strong bond and unity that music provides us all to enjoy. Humbly dubbing his sound 'Worldtronica' – the uplifting and empowering music that Nifty Earth created were stylistically designed to move the listener through a series of powerful emotions and vibrantly danceable sounds that speak right to the collective heart we all share.
Follow Nifty Earth:
Website
Spotify
Soundcloud
Apple Music
Bandcamp
Facebook
Instagram
Join Us On: