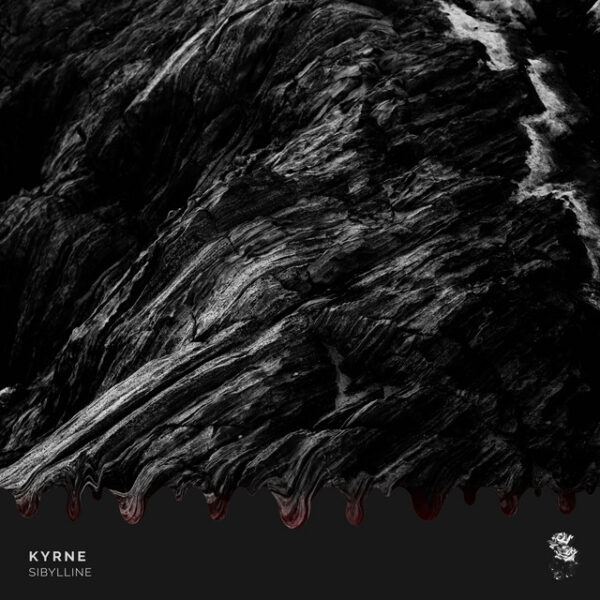 Kyrne is a highly versatile artist who is not afraid to experiment with his signature sound. This is what makes his music so unpredictable, as you can never guess what he does next. Since beginning his journey, he has gone to produce different styles of EDM music from future bass to dubstep. He is best known for his highly intense track 'Kraken,' which has been streamed more than 14k times on Soundcloud alone. Dripping in Roses has now issued his latest tune entitled 'Sibylline.' This track is a hard-hitting banger that easily qualifies as one of the best dubstep songs of 2020 so far.
The highly talented DJ and producer Kyrne has unleashed a fury of madness via his latest release 'Sibylline.' Issued by Dripping in Roses, this track is an extremely powerful release that features crafty melodies, sub-shaking basslines and aggressive synth stabs. All of these elements contribute to its intense energetic vibe, making it a fantastic festival track for dubstep DJs. This song definitely stands out in the dubstep music genre. It has an outstanding sound design and contains highly creative bass patterns that are mixed with wicked keys that add a unique flair to the track. It has all the elements to enter the Beatport Top 100 best dubstep songs of 2020 chart.
'Sibylline' is a track that will immediately grab your attention with its fierce blend of uplifting melodies. Kyrne shifts his composition skills on this release, showing how good he is at what he does.  The ultimate aura of the track adds flavor to the composition as it is built with heavy percussion and powerful synths. Listening to this Dripping in Roses release, is like taking a trip to the depths of hell (in the best of ways of course).
The track 'Sibylline' by Kyrne is a vivacious stomper with masterfully crafted rhythms. It is definitely an anthem that will work like magic in dubstep sets. Considering how easily this release will find a spot on the best dubstep songs of 2020 chart, we can only foresee good things for him in the future.
Download Kyrne – Sibylline HERE and stream it on YouTube below!
Follow Kyrne:
Kyrne is an electronic music producer from Seattle Washington who enjoys combining and drawing on many electronic genres, from future bass to dubstep. Kyrne never settles on one genre and adds his own unique sound and touch to each.
Kyrne started producing music at a very young age, he opened his first DAW when he was just 8 years old. Having grown up during the bass music boom, he has time and time again shown that he is able to stay one step ahead of the crowd with his incredible sound design. Kyrne has the unique ability to captivate his audience from the first beat until the last, it's no wonder his fans keep coming back for more.
Connect With Kyrne:
Join Us On: