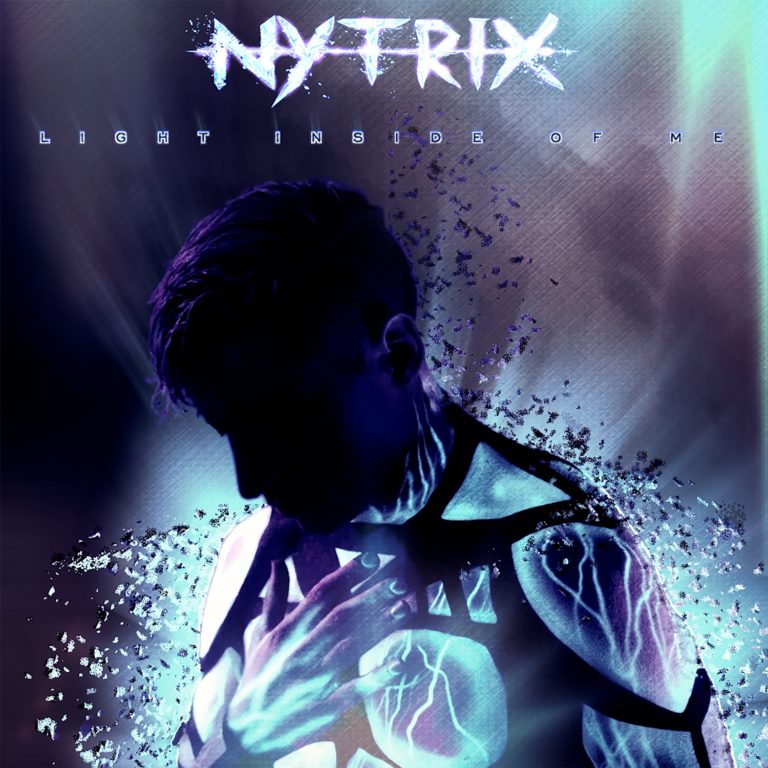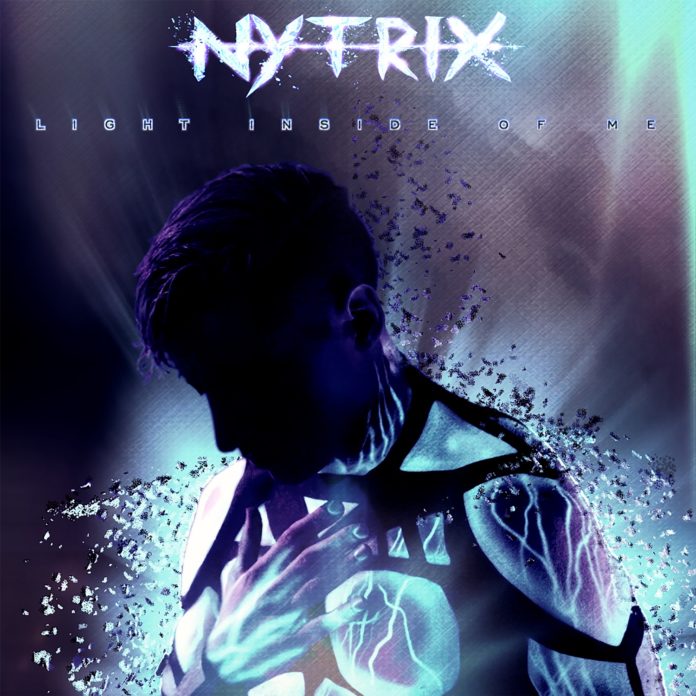 Starting his journey in 2015, Nytrix achieved popularity within the EDM community when he released his debut single 'Take Me Higher.' The song became a hit and was remixed by stars like D.O.D, R3hab, and Dave Audé. He has since gone on to churn out many successful tracks like 'Stay Here Forever' which gained millions of streams on Spotify, Soundcloud and YouTube. Nytrix has also worked with multiple top artists including AU5 on the amazing collaboration 'Always in a Nightmare' (which you should absolutely check out if you haven't already). He has now returned with his latest future bass anthem 'Light Inside Of Me.' This song is a melodious opus that will make you want to listen to it on repeat.
Nytrix colors 'Light Inside Of Me' with overall lushness which induces the kind of oomph that will lift your mood. It opens with undulating calmness before he adds a layer of his own soothing vocal, giving this future bass song a dreamy feel. He composed this track beautifully and with such heart-felt lyrics. The LA-based DJ/producer made sure that this piece hits your emotional chambers hard.
'Light Inside Of Me' by Nytrix is a mesmeric tune that will slowly work its magic on you. As the track progresses, it gets even more spellbinding thanks to the electrifying guitar riffs. The song then builds up towards the drop and when it hits, you will be overwhelmed by a strong emotive energy. This is that point where your mind, body and soul will become hypnotized to the rhythm of the track.
One of the amazing melodic elements in 'Light Inside Of Me' is the vocal abstractions while the layers of synths and beats amplify the sentiments of the song. This is a mighty release by Nytrix which shows that he has a masterly way with beats that comes straight from the heart. This is the kind of track that will definitely ignite the light in your body and soul.
Here are the song's lyrics:
(verse 1)
stop the world its hard to see
through the moonlight tears
reflecting what you left with me
my lights fading when we're apart
can tonight my heart just be enough.
(chorus)
you were the light inside of me
and i can't stop feeling hurt
you were the light inside of me
(verse 2)
can we go back to you and i
when we thought our love would never die
all the stars are burning bright
except mine is gone tonight
(chorus)
you were the light inside of me
and i can't stop feeling hurt.
you were the light inside of me
Stream 'Nytrix – Light Inside Of Me' on YouTube below.
More About Nytrix:
Nytrix is an LA based DJ / Producer & Vocalist. Beginning in 2015, he released his first Single / Remix EP, "Take Me Higher" which exploded on the Billboard Dance Chart peaking at #7. The remix EP included remixes from R3hab, Sikdope, Dave Audé, and D.O.D. The video also aired on MTV clubland, broke into the Top 100 Chart on Beatport, and was featured on Tiesto's "Clublife" radio show.

Following next, was his collaboration with international singer DEV, for their electro house banger, "Electric Walk." This track made its way into the mix show market and which he scored his second Top 10 Billboard charting dance track, landing at #8. The remix EP included mixes from Ookay and Blasterjaxx – who premiered Nytrix first "festival play" at Tomorrowland in Brazil.

After making various big room and electro house bangers, Nytrix lent his voice to his viral single "Stay Here Forever" and stretched his production to a melodic future bass sound. After being premiered on REVOLT TV and added to MTV Clubland, the video began to excel on youtube, breaking over 1.5 million views. The track was featured on various platforms from Afrojack's podcast to Trapcity's "Bass Nation" channel.

Most recently, his free download big room banger, "The Night Circus" got featured in huge syndicated podcasts from: Dimitri Vegas and Like Mike, David Guetta, Vinai and Chuckie.

The DJ / Producer has also played some big venues, opening for the likes of Carnage, Afrojack, and Kesha, also, performing on the MainStage at the Sundown Music Festival alongside, R3hab, Cedric Gervais, Tommy Trash and NGHTMRE. After playing Avalon Hollywood with Neon Hitch, he debuted his first headlining show with bass house DJ – JVST SAY YES, in Spokane WA.

Nytrix continues to surprise his followers by continually genre bending his sound, leaving an unexpected level of anticipation as to what is to come next. Besides producing and writing his records, he also has a high fascination with film. This love of visual art translates into his music videos, which are all: Directed, edited, produced, co- shot, VFX Supervised, co-lit, and creatively directed by himself. The cross between music and visual is what has led the up and comer DJ to obtain over 4.5 million YouTube views on his channel, and an ever growing international fan base.

His latest release "Love Never Died" is slowly making its way around the globe, currently climbing the Billboard Dance Charts in the U.S. and the Aria Dance Charts in Australia.
Follow Nytrix:
Soundcloud
Facebook
Twitter
Instagram
Follow Us On: