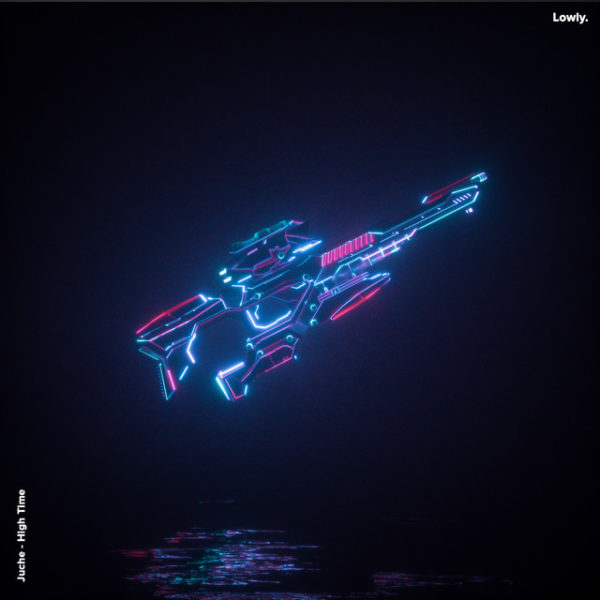 Beginning his journey in the summer of 2017, Juche turned a lot of heads when he released his first song, 'Swee'Love'. The song instantly connected with the EDM music community which resulted in it receiving over 64K plays on Soundcloud alone. Since then, he has been on a roll and went on to drop some impressive tunes such as, 'The Freedom Arena,' 'For the People' and 'Till We Fall.' Juche later started to experiment with the relatively new genre of EDM called, wave music. He released the track 'Neo Riot' which came out in February. He is now back with his second wave song of the year entitled, 'High Time' which takes the wave music genre to another level.
Juche's 'High Time' is a track we have been impatiently waiting to hear. The song is so addictive that it wouldn't surprise us if it ends up becoming a wave music classic. In fact, we are quite positive that when the clubs reopen after quarantine, many DJs will be spinning it to welcome the crowds back to the rave scene. What makes this song so special is the elements that it features including the earth-shattering basslines, siren-like synths, and pleasant vocals. It is one big track with a borderless scope and has a timeless appeal.
'High Time' by Juche feels ultra-modern without having to resort to current club clichés. Its bass tones, airy drifts, and bubbly motifs create a dreamy audio collage; while poignant synths come in waves just like the right emotional chord progression. The song creates its own luxurious atmosphere, bubbling with ingenious hypnotic undertows and deceptively impassive vocals.
This 4-minute-and-17-second opus is both musically exciting and uplifting. 'High Time' vibrates with percussive energy which gives it a charismatic beauty. We believe it is safe to say that Juche is quickly becoming one of the best wave music artist on the scene. 'High Time' is the kind of wave track that creates a fascinating record of the growing crossover between hip hop, dubstep and future bass music.
Stream 'Juche – High Time' on YouTube below and grab your copy HERE!
You can also enjoy the song on Spotify and Soundcloud!
Follow Juche:
Soundcloud
Facebook
Twitter
Instagram
VK
Join Us On: