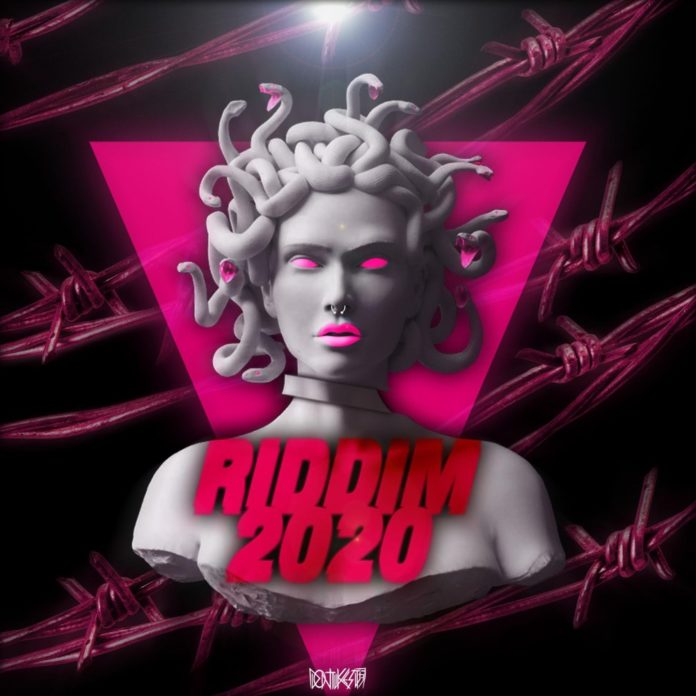 Born in Greece, idontlikestuff first captured the attention of the dubstep community when his collaborative song with McByte entitled 'Behind These Lights' came out in November 2019. He then followed it up by dropping two extended plays, 'War Cry' and 'Hellbound.' The mysterious DJ/producer has now unleashed his third hard-hitting EP entitled 'RIDDIM 2020.' Issued by his own record label Stuff Haters, this is a solid effort by the young EDM artist who, with this release, has proved that the future of dubstep music looks brighter than ever.
idontlikestuff stunned us with the brutality of his straight-to-the-neck brand of beat-making. He still continues to surprise, as the marching gun-shot 'RIDDIM 2020' testifies. This EP feels like a work of art and is created with passion and love for dubstep and riddim. Every track on this extended play feels crystalline while the stylistic switch-ups from blissful to frenetic, manifest the greatness of the EP's palette.
"RIDDIM 2020'' features five tracks: the title track, 'Soul Sity', 'Sword Fight', 'Screech Ops' and 'YEET YOINK.' All of these songs are defined by turning trims and modernized textures which are all compensated by low-slung bass notes that really land like a hammer blow. The EP is denifed by its pulsing bass stabs, inferred wobble and hollowed-out vocals. It is awash with off-piste harmonies, but it's the chop-and-screw approach to programming that hits home the loudest. This extended play signs off with its last track 'YEET YOINK' which kicks with cloaked resonances and a sputtered, off-kilter lean that takes classic dubstep keenness and hurls it into flux.
idontlikestuff's 'RIDDIM 2020' is a special project by the up and coming dubstep artist. The EP is a huge step forward in the right direction for him and if he keeps on releasing heaters like these, we foresee a great future for him on the bass music scene.
Stream 'idontlikestuff – RIDDIM 2020' on Spotify below and grab your copy HERE!
Follow idontlikestuff:
Soundcloud
Facebook
Twitter
Instagram
Join Us On: