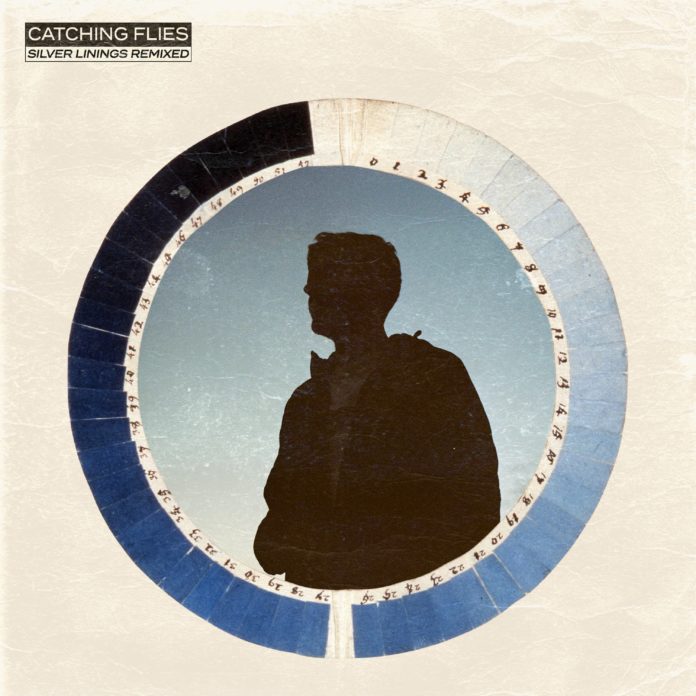 Hailing from Cologne, Andhim started to make waves in the early 2010s. Composed of Tobias and Simon, the duo quite instantly built a solid fan base thanks to their unique sound which they dubbed as Super House. During their career, the guys have put out many memorable hits including, 'German Winter,' 'The Wizard of Us' and 'Bermudachords'. All of these tracks have received thousands of hits on SoundCloud, Spotify and Youtube. They have now put their own twist on Catching Flies' hit song, 'Opals.' They produced a highly soothing and melodic opus. The song is incredibly addictive and a perfect mingle of deep house, melodic techno and progressive house.
Andhim introduces their remix of 'Opals' by Catching Flies with a pulsing bassline and a churning melody alongside crisp percussion. Every second of this track feels sumptuous thanks to its hypnotic rhythms, and excellent composition. It is a fascinating song that gives off a very relaxing vibe which calms our nerves and takes us to a dream-like state.
This version of 'Opals' by Andhim shows that they are on top of their game right now. It is filled with attractive pad work that adds a nice touch to the track. As the song continues to build, the duo adds more understated layers of sound which are really appealing to the ears. This deep house song subtly delivers a real emotional hit while the duo keeps the mix pleasantly elegant by fusing bouncy percussion with shuffling basslines, and moody, melodic themes.
Andhim's remix of Catching Flies' 'Opals' offers a fresh take on deep house music. Within the 4 minute mark, the track intensifies into a surprisingly fierce amalgam of pad work which contrasts perfectly with the dreamy melody. This track promises to be one of the best deep house tracks for early morning sets. We are now awaiting the release of their new EP, 'DUNO' which is scheduled to come out on July 5th.
Stream 'Catching Flies – Opals (Andhim Remix)' on YouTube and grab your copy HERE!
You can also enjoy the song on Spotify and Soundcloud!
More About Catching Flies:
George King began Catching Flies in late 2012. The band started after drawing inspiration from a wide-ranging palette of music including jazz, soul, hip-hop, house and electronica. He released his debut album 'Silver Linings' in July 2019. It was hailed as "a soundtrack to summertime" by The 405. The record was also awarded Album of the Month by Future Music who described it as "a brilliantly eclectic record…a moving journey that will last long in the memory". Clash Magazine praised the LP's "killer beats" and "artfully orchestrated introspection" whilst London In Stereo praised its "exceptional production".
Other coverage for the album included The Guardian, Complex, Dazed & Confused, and Nowness, with radio support across BBC Radio 1, 6 Music, Worldwide FM and more. Artist support for 'Silver Linings' has come from the likes of Bonobo, Jungle (BBC Radio One Residency), George Fitzgerald and Lane 8. His ever-growing fanbase has seen him perform live and DJ sets across the UK, Europe, USA and Asia.
More About Andhim:
It was spring 2010 when the Cologne natives decided to kick their butts and get out of their studio to show their beats to the world. Less than 12 months later Andhim made it to the top ten German newcomers of the Groove and Raveline magazines (two of the most respected electronic music media in Germany and not only). Their records could be found in the cases of famous DJ's and remix requests followed from all over. Their sound, which they self describe as "Super House" has become its very own genre. Andhim's unique sound, party proven and of reduced nature, is organic with an emphasis in the finer detail.
The boys grassroots flow from Hip-Hop, and they work mainly with samples which makes their tracks one of a kind. This individuality has earned them a home with Labels such as Monaberry, Terminal M or Sunset Handjob. When performing live one can really feel the full commitment and passion of the boys. Energetic, creative and always entertaining, they present their very own interpretation of electronic dance music that makes dads cheer and mums scream. The boys are transforming the decks into instruments themselves to create an extended sphere of music, which separates them from the standard reproductive character of a DJ.
Their musical talent and knowledge of technique come from their musical resume: When other kids were playing at the pool eating French fries on their summer holidays, 16-year-old Simon was scratching with several jazz-musicians through Europe. When he was 20 he became known as Simon² tempted to electronic music. Similarly, but on different level, Tobias developed in the late 90's and early 2000's. As part of the Turntable-Crew "Noisy-Stylus" he became a multiple ITF- and DMC-Champion and influenced the Turntablism scene of the time with Noisy-Stylus in their own Battlebreakrecords and album "Table Manners".
The final chapter was at a Bavarian sausage-eating contest, facing each other in the final round covered from head to toe in sausage. They immediately knew what to do and founded the Boyband "Andhim". Just a logical progression! After massive gigs through Europe and Asia, the boys continuously work on their sound. With strong support from many Artists and Labels of the scene, they are looking forward to the future with optimism and are excited to make the people of the world dance, smile and go crazy!
Follow Catching Flies:
Soundcloud
Facebook
Twitter
Instagram
Follow Andhim:
Soundcloud
Facebook
Twitter
Instagram
Join Us On: