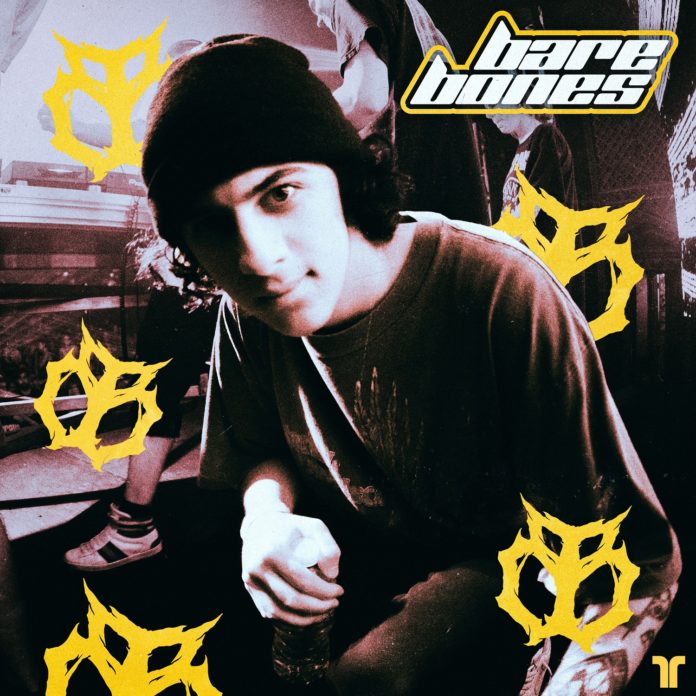 Mentored by none other than the famously known DJ/producer Borgore, Benda is slowly making a name for himself as a top-level dubstep artist. He first proved his insane production skills by dropping a remix of Ray Volpe's song 'Showtime' in 2018. The track generated thousands of streams on SoundCloud which helped him attract a big following. Since then, there has been no stopping him as he went on to share some genre-defining hits like 'Special Habits,' 'Standoff' and 'Free Smoke.' He is now back with another fiery release entitled 'Bare Bones.' This track perfectly captures his signature sound which is bound to blow your mind away. If you haven't heard of him before, I strongly recommend that you hit the play button and blast this one on big speakers, and you will never forget the name!
'Bare Bones' by Benda shows what dubstep music should be all about. Even though the song roots itself between hip hop, trap and spaced-out, deconstructed grime styles, it rides firmly on its own wave. Benda patches together a blissed-out synthy beat that simply transports you to whichever alien planet dubstep music comes from. Plus, he gives the track some extra oomph by adding two different drops which will instantly electrify you, forcing your body to headbang.
Benda's 'Bare Bones' just feels flawless thanks to its moody, icy resonances, and hard-hitting basslines. It offers an exciting dubstep sound while its dusty, gravelly chug of a beat will keep things interesting throughout the track, not allowing you to break free from the spell. This song is a perfect club anthem that many dubstep DJs will include in their mixes. Considering how solid the track is crafted, there is no doubt that Benda is on the right path and if he continues to release bangers like this, we can only foresee good things in his future.
Stream 'Benda – Bare Bones' on YouTube below and grab your copy HERE!
You can also enjoy the song on Spotify and SoundCloud!
More About Benda:
Hailing from Miami, Florida, Niv Ben-David is one of the younger electronic music acts currently up-and-coming within the bass music soundscape. Operating under the moniker Benda, this 18-year-old Israeli DJ and producer is marking 2018 as his year to rise. Mentored under the tutelage of the world-renowned DJ/producer Borgore, Ben-David is without-a-doubt a name to keep on your radar throughout the upcoming festival circuit. Now based in Los Angeles, California, Ben-David is getting ready to drop the needle on his arsenal of signature, wall-crumbling sound designs.
Follow Benda:
Spotify
Soundcloud
Facebook
Twitter
Instagram
Join Us On: