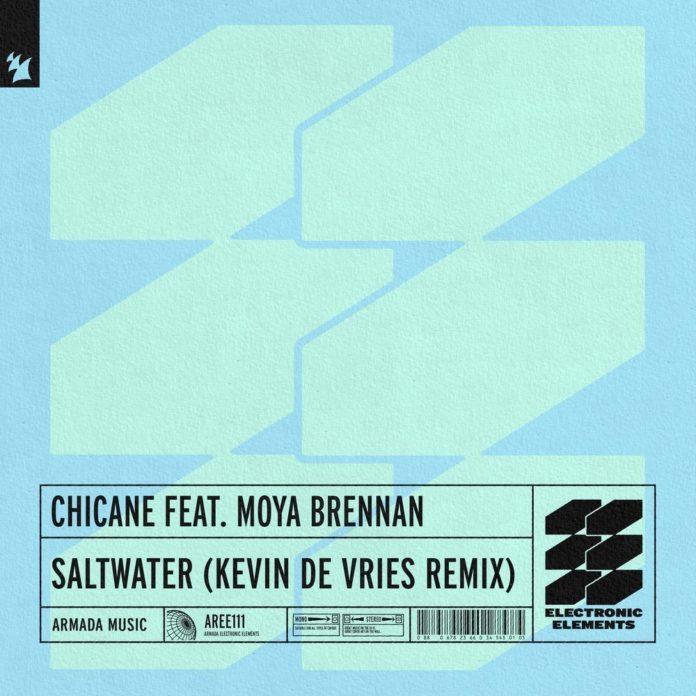 Kevin de Vries has hit the deck hard by producing an epic remix of Chicane's classic Trance anthem 'Saltwater.' The remix was released via Armin Van Buuren's record label Armada Music. Everyone in the music industry recognizes the immense talent Kevin possesses in regards to remixing classical trance anthem and turning them into melodic techno-tinged dance floor hits which is exactly what this track depicts. Talking about 'Saltwater', fans of both Chicane and Kevin de Vries will definitely be able to resonate with the greatness of the original track while experiencing the fresh zing of the remix. The artist has done well to add a mixture of keynotes that gets one going.
Kevin's remix of 'Saltwater' is different and as acknowledged by Chicane himself, it definitely takes on a different suit and absolutely rocks the floor. The bass throughout the track is brilliant, engaging and has the potential to set a dance floor on fire! What Vries does brilliantly is that he merely builds on the legacy through the haunting vocals that are reminiscent of the classic trance back in the days. Apart from the ingenious variations, the track transforms its whole energy after the beat drop. Such a track automatically finds itself among the most energetic of playlists and becomes a fan favorite in no time!
The German-based electronic music producer, Kevin has gained widespread recognition from big names like Sven Vath, Richie Hawtin and Adam Beyer. Ever since his introduction to the industry, he has performed at mega events such as Tomorrowland, Loveland, and Awakening. He is due to perform at Radiance in Manchester on April 3, 2020. After the success of 'Saltwater', Vries is being termed as the next big thing in the arena of the European music industry!
Stream "Saltwater" on Spotify below and grab your copy HERE!
More About Kevin de Vries:
Kevin is a Electronic Music Producer based in Berlin, Germany. Showing his very own trance-inspired techno sound in his first EP called "A Journey Through Life", he gained the support from some of the biggest players in the industry, with names like Adam Beyer, Sven Väth, Richie Hawtin and many more supporting him. De Vries has since then played a significant number of large shows and festivals around the world including performances at Tomorrowland, Awakenings, Loveland, Hi Ibiza, Printworks, DGTL and Amsterdam Dance Event. In 2019 Kevin continuously traveled the world including successful tours in Argentina and India. With Releases on Major Labels like Afterlife, Cocoon or Drumcode, de Vries' "continues to lock down his reputation as one of Europe's most promising techno talents" as Mixmag said.
Follow Kevin de Vries:
https://open.spotify.com/artist/11aPF3sc8lDWNqPVInm4Zx?nd=1
https://soundcloud.com/kevindevries
https://www.youtube.com/channel/UC2sClMXzKm9bzO7Gw_ZqfHw
https://www.facebook.com/kevindevriesmusic
https://www.instagram.com/kevindevriesmusic

Join Us On
Spotify
Soundcloud
Mixcloud
YouTube
Facebook
Twitter
Instagram