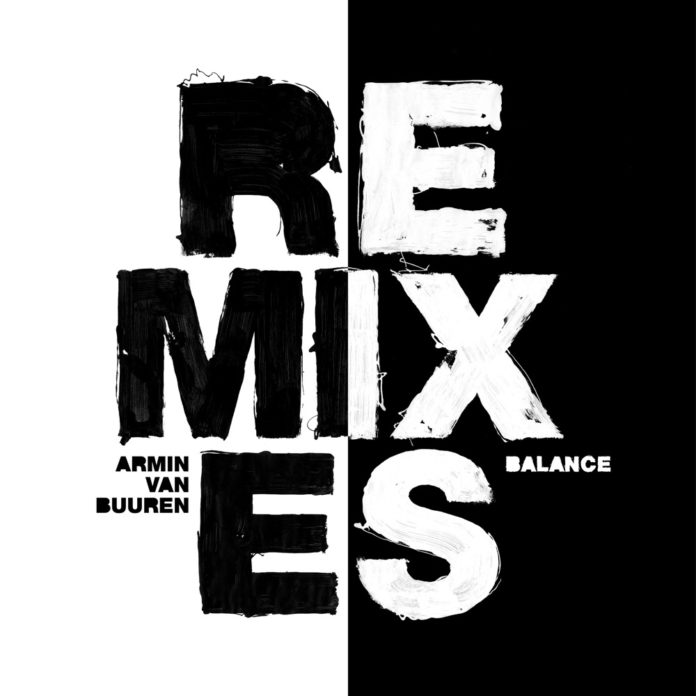 Deorro & Reece Low teamed up to remix Armin Van Buuren's "Wild Wild Son". Armin van Buuren, one of biggest names in trance music, issued his seventh studio record 'Balance' in the fall of 2019. On March 20, 2020 he shared his 'Balance' remixes album which featured a fascinating series of 50 tracks that provides listeners a whole new world to explore.
Among the list of the skillfully remixed songs, 'Wild Wild Son' is the one which easily stands out thanks to the track's insane festive energy. It brought together Deorro and Reece Low who combined their creative talents to add a special touch to the original song. Considering how quickly the song has garnered thousands of views on Soundcloud and YouTube, there is no doubt that they both have outdone themselves and fans across the world are loving it!
Deorro and Reece Low's version of 'Wild Wild Son' is a massive Electro House banger. They have done full justice to the original track as it is one of Armin's favorites. However, it is a total contrast which makes the song more thrilling and an absolute relentless festival opus. The duo have amplified the track's liveliness to a whole new level. As the dance anthem progresses forward, it builds up the exhilaration. This effect is accompanied by metallic synths which offer a tonal distinction as the mix builds.
However, the crux of the song is the two drops that add fire to the remix. Ideal to be played in a club, rave or at a festival, all the energy of the 'Wild Wild Son' remix will make crowds go crazy. Almost every nightclub will have this song in their playlists and many fans are calling it a true dance anthem already.
Dorreo and Reece Low will be enjoying their fame even more after this track and we can't wait to listen to their next release!
Stream 'Wild Wild Son' on Spotify and Soundcloud below and grab your copy HERE!
More About Armin Van Buuren:
This is a man driven by an unbridled and relentless passion for music. Armin van Buuren is a born perfectionist, striving to stay on top of the scene he's helped build. As the flag-bearer of the trance movement, he's one of the most influential figures in EDM worldwide. Even though he lives an extraordinary life as one of the world's most popular DJs, he has always remained a down-to-earth guy. Armin van Buuren is constantly on the move, whether creating music in his studio or en route to his next high-end club or festival show around the globe.
For more than twenty years, the Grammy-nominated Dutchman has been living to the rhythm of his own international success. His five-time number one position in the critically acclaimed DJ Mag Top 100 DJs poll has been the result of his loyalty to fans, his creativity in the studio, the perseverance with which he hosts his weekly radio show 'A State of Trance', and the energy he brings to the crowds in front of him. Despite the heavy pressure that comes with being one of the world's most popular DJs, Armin has always kept his focus on the music. And that's exactly what keeps him going.
More About Deorro:
Over the past two years, Los Angeles native Deorro has become one of the most sought after young producer/DJs in the business. The young house prodigy has amassed an awe inspiring discography including a cache of original productions, collaborations/remixes with Steve Aoki, Chuckie, Axwell, Cazzette, Krewella, Laidback Luke, Carnage, Diplo, MakJ, Tommie Sunshine, & R3hab and more originals than even the most devoted DJs could spin in a week. All of which have been blasted out through Soundcloud to his more than 140,000 followers, amassing over 20 million plays.
More About Reece Low:
Reece Low's reputation for being one of the games strongest producers speaks for itself with continuous output on labels including DOORN, Dim Mak, Mixmash, Spinnin', Peak Hour, Armada and more; Top 10 Beatport & ARIA Chart success and support from the likes of Calvin Harris, TJR, Tiesto, Hardwell, Showtek, Chuckie, Laidback Luke, Deorro, GTA, Dillon Francis, MAKJ, Krewella, Steve Aoki, Bingo Players, Pete Tong, DJ Snake, Vinai, Porter Robinson and the list goes on.
It is all guns blazing as Reece continues to leave a trail of bomb records, dance floor destruction, and an ever-growing dedicated fan base of the Reece Low army.
Follow Deorro:
https://www.deorro.com
https://open.spotify.com/artist/6VD4UEUPvtsemqD3mmTqCR?nd=1
Soundcloud.com/deorro
Instagram.com/deorro
Facebook.com/Deorro
Twitter.com/Deorro
Follow Reece Low:
http://www.reecelow.com/
https://open.spotify.com/artist/484iMOSUagn2RPaer9vl9e?nd=1
Soundcloud.com/reecelow
Instagram.com/reecelowofficial
Facebook.com/reecelowartist

Join Us On:
Spotify
Soundcloud
Mixcloud
YouTube
Facebook
Twitter
Instagram