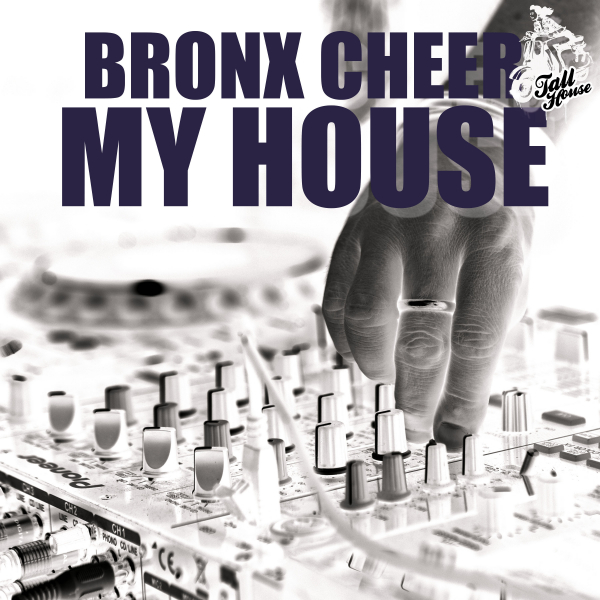 "My House" from Bronx Cheer just got a classic house treatment from Vacuii and this one is an infectious one.
Only someone with insane levels of experience and swagger could create this track. Once you feel that old school house piano come in, you know you're tuning into a track produced by someone who knows the history of house and how to make it.
Vacuii keeps the piano going like an expert. This track is going to make you feel so good from the classic, funky and fun percussion. You'll remember the good ole days of dance music in a new way. However, that is nowhere near the only fun of the track.
Vacuii weaves the female lead vocal in and out at the perfect time creating the perfect play of tension and relaxation. This vocal is so damn good that I've never heard such a sweet energy in a contemporary old school house tune. "Get Outta My House!" The bass is so thick you better have quality headphones to handle its impact. You think the tune is over? Not at all, Vacuii keeps the groove going and going and you'll never get tired of it, as a house track should play. "My House" hits every point to perfection.
Bronx Cheer created a master piece and Vacuii may have very well made something just as magical with his club remix. Make sure this surfaces to the top of your collection.
Stream

My House (Vacuii Club Remix)

on Spotify and Soundcloud below and grab your copy on Beatport!
More about Bronx Cheer:
Bronx Cheer AKA Tim Nice & Paul Parsons can boast a discography spanning over 20 years and DJ careers over 30 years, both individually and collectively have been involved in several chart topping hits on various download platforms along with experiencing almost every angle of the dance music industry from DJing, Producing, owning and running dance music shop, selling, pressing, distributing, marketing, living and breathing dance music!
Co-owners and founders of Tall House, Tim & Paul have been a fundamental part in structuring several artists production careers along with pushing the boundaries of their own careers. You can expect an extremely high level of production so far picking up support from the likes of Roger Sanchez, Mark Picchiotti, Danny Tenaglia, Steve Mac, Joe T Vannelli, Mark Knight, Eric Morillo, Mark Doyle, Robert Owens, PvD, Paul Oakenfold, Kid Cre`me, Peter Gelderblom, Mark Knight, Toolroom Rec's, Hed Kandi and many many more.
Vacuii is the recently established solo artist name for Paul Parsons (one half of Bronx Cheer) who needs no introduction from the above info.
Follow Bronx Cheer:
Facebook
Instagram
Spotify
Follow Vacuii:
Facebook
Instagram
Spotify
Join us on:
Spotify
Soundcloud
Mixcloud
Youtube
Facebook
Twitter
Instagram