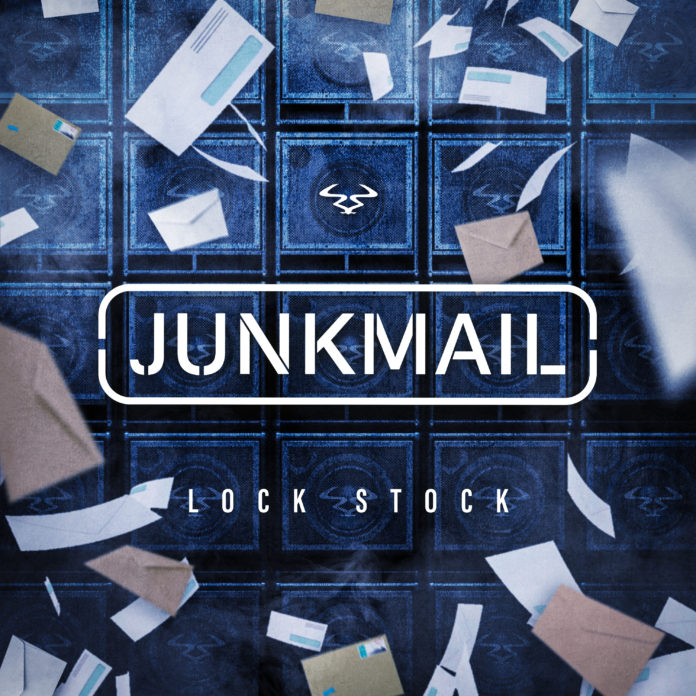 Landing with a bang as the newest release on Ram Records is "Lock Stock" from Junk Mail. The drum and bass label has been supporting this weighty banger since it was first played out. And it now sees a full outing – set to fully conquer the summer. 
Junk Mail isn't a newcomer in the D&B scene. Already established as one half of Mind Vortex, Stefan Anfield shows off his solo skills with a fresh alias. As a result, he is sure to have more material lined up. "Lock Stock" displays a slow burning introduction to set the scene, revving things up several notches with a piercing lead riff and raucous drum patterns. 
If you caught Andy C's 2018 Rampage set there's a real chance you will recognize this one, and we imagine it's going to continue doing the rounds for the next couple of months. For now, hit play on "Lock Stock" and get involved. 
It's a big one from Junk Mail! 
Ram Records say of the release:
"It's time to unleash this beast! Junk Mail is a new name to the roster but a familiar face to the RAM family. Stefan Anfield of Mind Vortex kicks things off with a big tune 'Lock Stock' that many of you heard ANDY C play out at RAMPAGE last year."
You can pick up a physical version of "Lock Stock" right away, head here to add it your drum and bass tune library. 
About Ram Records
Ram is a genre leading dance music record label primarily releasing Drum & Bass music. Established in 1992 by Andy C with the help of close friend Ant Miles, the label and business today is run by Andy C and business partner Scott Bourne (Red One).

Ram Records is a multi-award winning organization for its label activities, the music it releases, and the artists it has signed over the years.

As well as Ram's musical output, the label is also very well known for its legendary club nights. This all started at the infamous 'The End' nightclub and lasted 11 years till the clubs closure in December 2008. Moving on from The End to super-club Matter in February 2009 saw Ram's attendees triple from 1000 to well over 3000 people within 2 months and lasted till Matters closure in June 2010. Now Ram is proud to call Fabric it's London home. Ram has a sell-out roadblock sessions every 2 months at this institution as well as one-off events all over the world.
Follow EKM.CO on:
Spotify
Soundcloud
Youtube
Facebook
Twitter
Instagram
Looking for music promotion?
Submit Here