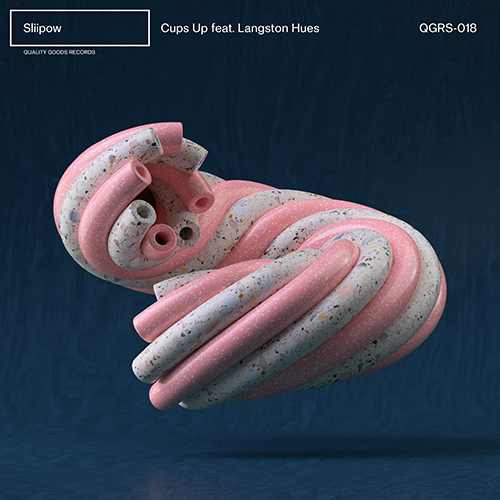 Coming in hot right now out of Quality Goods Records is the incredible "Cups Up" from Sliipow. Based in Indonesia, the bass duo has built up a stellar reputation over there. Due to both DJing and producing, they have played out at Bali's Ultra festival and won Battle DJ competitions with their fast-paced sets.
And now putting a focus on production, Sliipow bring us this wicked little cut. Actor, singer, author and photographer Langston Hues joins forces for a vocal contribution. There is much to enjoy throughout.
Without going hell for leather at the start, Sliipow get you hooked with a steady, meandering melody and some well-placed pauses. As you settle into its dark energy, out come the drops. Langston Hues' vocals are a sharp, commanding force here, somehow mimicking the rugged bassline.
Strong beats and flurried percussion complete "Cups Up," which we foresee being used as a call to arms on the dance floor. Its low vibrations and pulsing energy mean that it seems to filter through the speakers effortlessly.
Talking through this powerful release, Sliipow says:
"First of all, we know Langston Hues from an event called Jakarta Cyper here in Indonesia. He is a well-known rapper here and was the host on that event.

so we decided to contact him and work on a collaboration. The whole song was made from our small studio in Semarang.

'Cups Up' is about the fact that no matter how hard your life is; you have to always keep your head up fighting your problems. Life can be hard, but you just have to enjoy it, turn up because the important thing in this life is just having fun."
The awesome Quality Goods Records has "Cups Up" ready for release now. And it's hot, so make sure to stream a copy here.
Follow EKM.CO on:
Spotify
Soundcloud
Youtube
Facebook
Twitter
Instagram
Looking for music promotion?
Submit Here