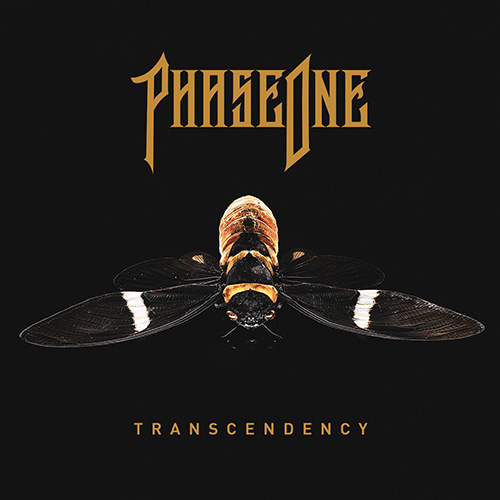 His keenly awaited album has finally arrived.
Australian producer PhaseOne has been making a name for himself over the past few years. With his killer solo productions and hosts of remixes, he's back with a huge new LP. Transendency is set to shake up the scene in a big way.
Released via Disciple, this collection demonstrates an opportunity for PhaseOne's style to embellish and enhance the other artists on the record. It results in a project that beautifully encapsulates both his technical expertise of and the sheer volume of talent featured throughout.
From "Mayday" featuring the vocal stabs and collaborative production of Modestep, to "Crash & Burn" with Australian heavy-hitters Northlane, this LP is packed with intensity and musical dynamo.
Talking through the release of Transcendency, PhaseOne says:
"This has been the biggest musical endeavour I have ever embarked on. I really wanted to do more than another 4-track dubstep EP and really show off my roots. What I'm capable of from a compositional and an engineering standpoint.

It really allowed me experiment with genres I am known less for producing, but at the same time all 13 songs are super cohesive. It is a collection of music that I think is pushing lots of boundaries in this scene. I'm super proud of this album and hope you all enjoy!''
We can't wait to see Transcedency on tour, but in the meantime take a listen below!
About PhaseOne
Emerging onto the scene in 2013 with a unique take on bass music production, he founded himself within the Dubstep community. Coming with a range of remixes and unique originals, he formed his own distinctive style.
By mixing heavy metal elements with heavy-duty bass, PhaseOne caught the attention of some of the largest dubstep labels. He went on to create two EPs with Firepower Records, then signed exclusively to Disciple records in January 2017. He has since released another 3 acclaimed chart-topping EPs, as well as a slew of viral hit singles.
2018 saw PhaseOne set out on his most ambitious project to date, to write a full length album. Now that project has been released – and Transcendency is ready for the world to hear.
Follow EKM.CO on:
Spotify
Soundcloud
Youtube
Facebook
Twitter
Instagram
Looking for music promotion?
Submit Here