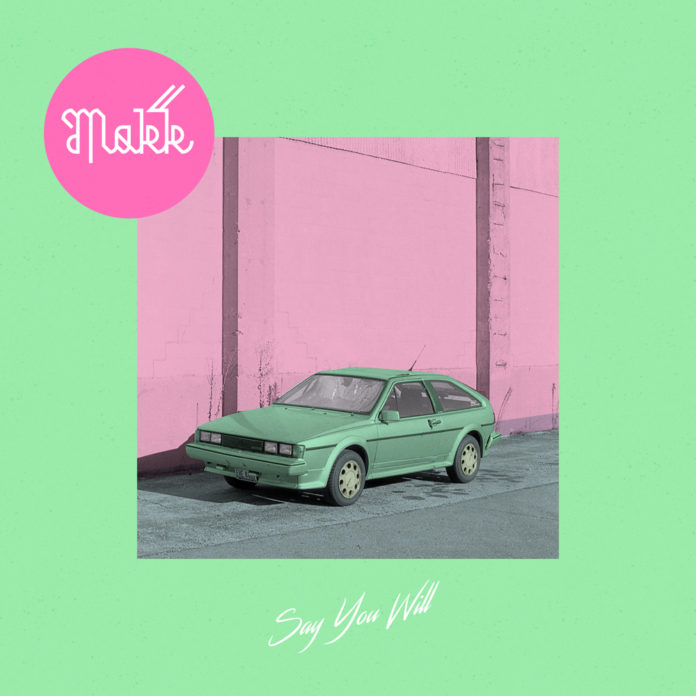 "Makk – Say You Will" is a superb feel-good blend of Indie Dance / Nu Disco and Dream Pop. It has such a sublime easy-listening and flowing sound, music doesn't get much more fluid and breezy than this!
Just like his previous works, "Say You Will" offers a very accessible sound and has delicious Funk, Synthwave and Electro Pop flavors.
The melodic arrangements are extra stylish and along with the tribal elements and the infectious baselines, will without a doubt transport you to the land of smiles and happy-happy vibes.
The vocal is subtle, catchy and has a blissfully seductive feel, it adds an extra layer of dreamy and hypnotic hints. Combine that with the ethereal-infused Synthwave melodic arrangements and it really creates a lush and tender ambiance that will just want to make you dance and smile!
Makk outdid himself once again, "Say You Will" is truly an endlessly-playable song!
Make sure to follow him on his social networks below to stay up to date with his music and tour dates.
Stream Makk – Say You Will on Spotify, Youtube and Soundcloud below.
Get to know Makk:
Makk is the new solo and studio project by the musician, guitarist and producer Philipp Makolies (Woods of Birnam, Polarkreis 18, Enno Bunger, Lestat Vermon) hailing from Dresden, Germany. Makk indulges in his passion for Electronics and playfully produced Dream Pop in long nighttime sessions, eventually infusing these tracks with surges of effect-drenched guitars for a totally unique and vibrant sound.
Follow Makk on:
Facebook
Instagram
Bandcamp
Soundcloud
Youtube
Spotify
Follow EKM.CO on:
Spotify
Soundcloud
Youtube
Facebook
Twitter
Instagram