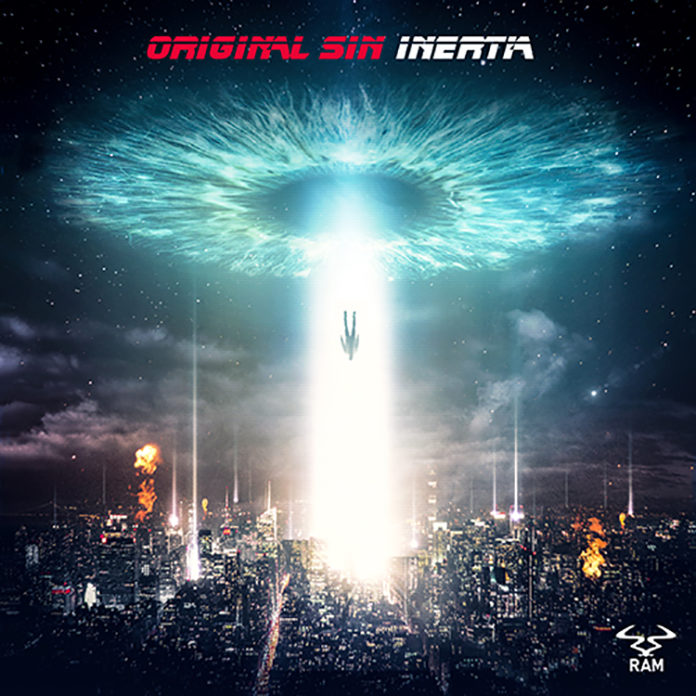 The latest release on Ram Records goes off.
The newest addition to the Ram Records catalogue comes from Original Sin. Having been featured on the 2018 label compilation, the Newcastle hailing producer and DJ serves up a stone cold killer via "Inertia."
If you're a dedicated drum and bass head, it's likely you will have already heard this one played out. Drawing in its audience with a stripped back, heavily atmospheric introduction, things couldn't be more different on the drops. Original Sin pitches dynamic drum clashes, stomping bass notes and a weighty rolling theme to proceedings. Its contrast from the intro means "Inertia" stands out a mile with its stunning creativity and execution.
Speaking on it, the producer says: "I've always said when I put some real emotion into my work. when it becomes a direct channel to those feelings, people connect with that. 'Inertia' is a pure expression, lightning in a bottle."
About Original Sin
Born and bred in Newcastle, Adam was initially drawn to D&B by the diverse sounds and inspirational production values provided by some of the scene's most respected names. Albums such as the incredible 'Platinum Breakz' compilation from Metalheadz and Grooverider's legendary 'Prototype Years' album started him on a journey. It would see him rise to the very top of the Drum & Bass scene. As a result of his love for the music, the desire to become more actively involved in the scene took hold. Because of this, he took up DJing before enrolling at music college.
Adam already had a reputation as an excellent local DJ, including at his own Area 51 events. DJing was an opportunity to road test his tracks and to give them to visiting headliners for feedback. Therefore, encouragement from bigger names in the scene began to grow. It wasn't long before none other than DJ SS snapped up two early productions for his Reformed imprint.
Original Sin is the future for Adam. The ridiculously heavy "Don't Be Silly" and his remix of Shy FX's classic Ebony Dubsters track "Rah" have gone a long way to stamping his individual mark on the D&B scene. As a result of these massive tracks, smashing down dance floors like a scorned noise abatement officer, Original Sin's DJ bookings have gone through the roof. Adam is working hard in the studio. With skills like his, we're expecting huge things!