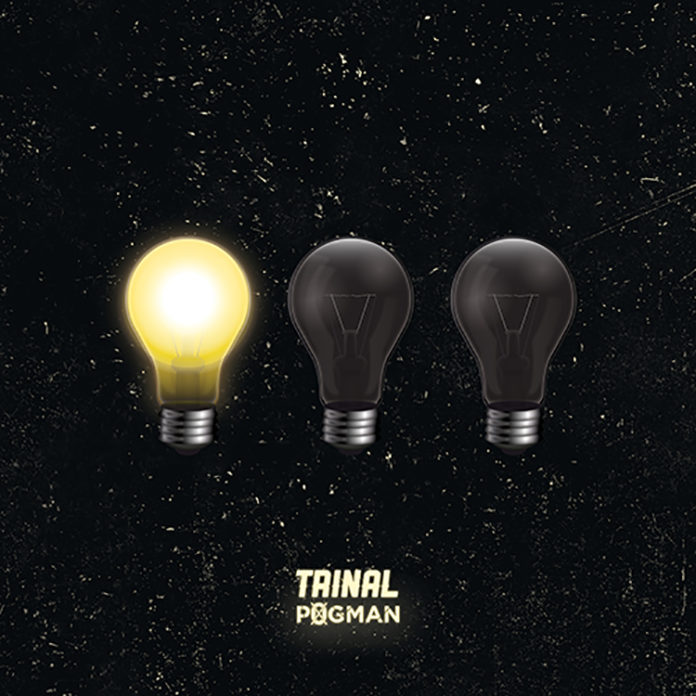 Kicking off the year with a monstrous three-track body of work on his own label IAMAudio, bass producer PØGMAN brings out the first of a three volume series. It has been titled Trinal and is sure to leave listeners bruised and battered: proceed with caution. 
Over the past few years, PØGMAN has made a serious name for himself with his murky, old school, London-influenced tunes.
Now it's here, this release is a chance for the artist to showcase some serious production prowess and creativity. Our verdict? Its standout is the pumping, pulse-raising "The Fly" with rhythmically energised 808's and an irresistible rap line. It's guaranteed to stay on repeat in the brain all weekend long!
Similarly, "Vinegar" and "Bring The House Down" are packed with technical fireworks. These riotous dubstep hybrids are riddled with angst, emotion, scathing rips, and stinging dips. As you will hear, these three tracks dive deep into what raw dubstep should sound like. PØGMAN is an artist who gives his all each time he offers something new to fans: this is no exception.
Take a listen to PØGMAN's Trinal EP now and turn it up!
About PØGMAN
Hailing from Wolverhampton in the UK, P0gman is well known for wonky yet heavy-hitting dubstep. His name has been cemented in the dubstep world for years. A unique style combines nostalgia from the UK dubstep sound, with a hard and heavy bounce to bring any dance floor to life.
Productions
Starting his career as a DJ, no P0gman set will ever be the same. Reading the room ahead, a playlist is curated on the spot to hit that sweet spot, every time. Release lists are filled with work from prestigious labels such as Never Say Die, Disciple, Circus Records, Uplink Audio and his very own IAMAudio.
Touring
Having been releasing non-stop since 2011, P0GMAN now has an arsenal of well-known songs that have been supported by the biggest and the best. Touring has seen him hit all corners of earth including Europe, America, Canada and Australia. Whilst playing out, sets are filled with energy and a vibe to make people move. In addition, bouncy live sets have seen ome of the world's biggest stages played on, including EDC Las Vegas, Origin NYE and USC's Paradiso.