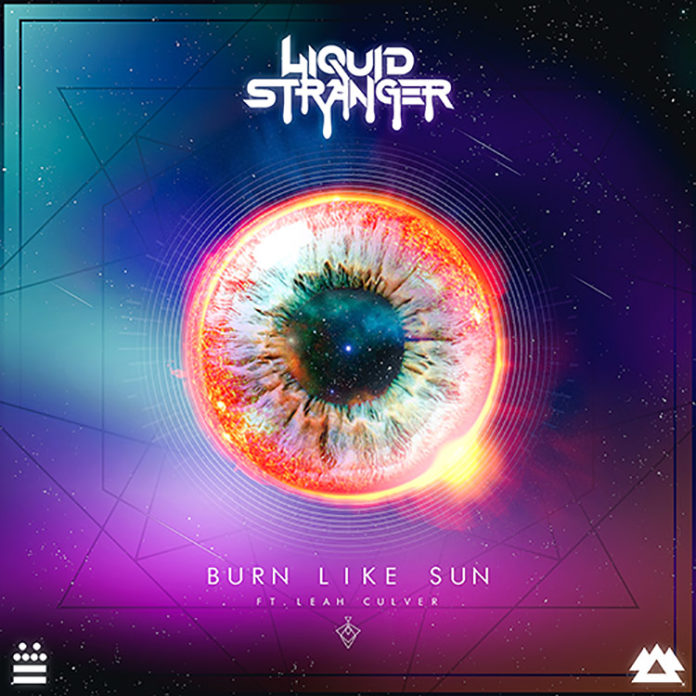 With an impending album release on the way, Liquid Stranger has just released a new single. The US based artist, best known for his expansive "freeform bass" style, brings us "Burn Like Sun."
It's his first release of 2019 and certainly kicks off the year properly.
The producer collaborates with the superb Leah Culver (vocalist, songwriter, and DJ), and her vocals come alive with incredible clarity.
Driven forward by a weighty, sweeping bassline and busy electro riffs as a juxtaposing force, "Burn Like The Sun" is an attack on the senses. What is freeform bass, you may ask? As Wakaan's label head, Liquid Stranger has paved a way with his other-worldly signature. Smooth builds and unique, chattering chimes of melody are flanked by punchy drums. Culver's pitched tones add a new dimension of energy to proceedings and complete the vibe. It's nothing short of epic!
Give it a listen right here.
About Liquid Stranger
In an ever-evolving universe, the art of maintaining complete and total fluidity is the most necessary key for survival. Renowned for his metamorphic capabilities and expertly crafted sonic adventures, Liquid Stranger has mastered his ability to slip in and out of genres all while honing his own personal style.
Liquid Stranger has earned his reputation for exuding incommensurable talent and taking audiences on a soul-stirring aural journey of genre-bending beats on the dancefloor. He has performed at some of the most innovative events and festivals around the globe.
Those who are unfamiliar with his music often tend to categorize him as only a heavy dubstep artist, which is anything but the truth. The most effervescent quality of Liquid Stranger is his ability to shift from genre to genre all while maintaining a sense of smoothness and consistency, which in turn makes him one of the most unpredictable artists to date. In a sense, he has ended genre barriers for the sake of musical storytelling taking whatever sounds he needs to put forward the intended vibe.
Liquid Stranger's omnifarious approach to music has led him to stand out amongst a pack of artists desperately trying conform to a commercial demand. Proven to be a timeless staple to the world of electronic dance music by bridging the gap between mellow and heavy, what's next can not be foreseen for this contrastive musician.