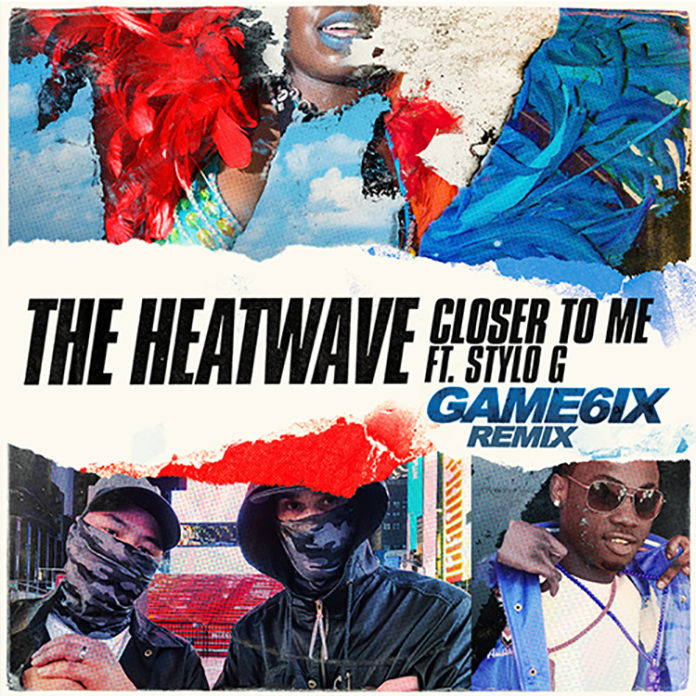 The flourishing Liondub International has just released a powerful new release.
This one is a fresh reworking from GAME6IX. The production duo has taken on "Closer To Me" from The Heatwave.
The legendary Stylo G plays a part on the remix, as he did the original. Because of this, he comes out firing. His distinctive tones rip over the top of a revved up bassline and leaping melodies. On top of this, GAME6IX add in dynamic drums and full-throttle beats for good measure.
The duo says: "We are really excited to be working with The Heatwave and Stylo G, artists we have a ton of respect for. Our 'Closer to Me' remix is just the tip of the iceberg. We have a big year in store! It includes releases for Liondub International's 10 year anniversary."
Get your fix here.
About The Heatwave
Founded in 2003, The Heatwave have toured throughout the UK and performed internationally in Europe, Canada, USA, India, Australia and Jamaica. Their explosive live performances have been a regular fixture at Notting Hill Carnival over the last 10 years, playing on trucks, sound-systems and local afterparties.
They have grown to become a bonafide 'must-see' feature on the UK festival circuit. In recent years they have played Glastonbury, Lovebox, Reading and Leeds, Bestival and Boomtown. In addition, their notorious Hot Wuk party is one of the UK's longest-running dancehall events. Packing out venues all over England since 2009, it has sold out KOKO on Carnival weekend four years in a row.
The Heatwave's ever popular dancehall mixes have had over two million SoundCloud streams. To add to this, they have held down the only dedicated dancehall show on Rinse FM since 2009. In 2008, they compiled the legendary album 'An England Story' for Soul Jazz Records, documenting a history of UK MCs from 1983-2008.
The Heatwave also organise the 'Showtime' events, a JA-style live show with UK artists. The likes of Wiley, General Levy, Top Cat, Skibadee, Rodney P, Stylo G, Stush, Glamma Kid, Flowdan, Tippa Irie and more all chat over classic dancehall riddims.