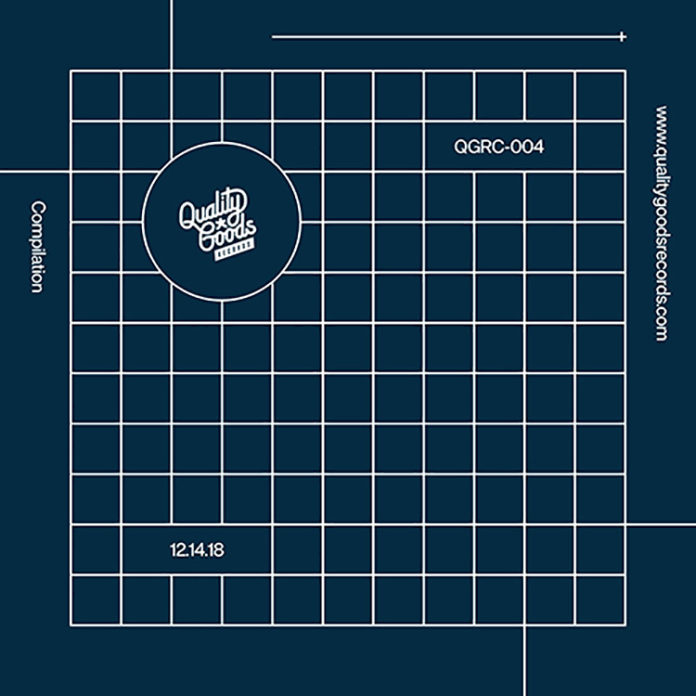 Closing out 2018 with a bang is Quality Goods Records. The label that was founded by trap forefather UZ has had another remarkable twelve months. They continue to push the most innovate new producers and acts, and as a result keep building their respected profile.
Their final release of the year is various artists compilation QGRC-004. This is a total of nine new tracks from a talented pool of artists and producers, and it goes off. The likes of "Bigfoot" from Rohaan & Bonnema positively shakes with its ragged intensity, whilst "Solo Lord" from TVBOO reasserts his technical prowess. If you liked his and sfam's recent "Blast," be sure to check this one out. "Spring" from B-Dos is another of our top picks. It utilises a curious array of samples, brought together with what can only be described as musical dynamite and slick flow.
All Trap Music founder Jikay is also a featured artist here. The established producer brings about a collaboration with Milan. The result, "Down To The Point," is the best possible way to start the album. It is understated with its low-riding beat and atmospheric, oozing vibes. An instrumental focus takes it to fresh heights and leads nicely into Ascidzz's hip-hop inspired "Tension."
You can expect nothing less than pyrotechnics with each cut here; QGRC-004 is quite something. Because of this, we look forward to what the label will serve up in the coming twelve months. 2019 will mark five years since UZ established the platform. There is no doubt Quality Goods will continue sizzling in the trap and future bass scene.
Ready to hear the album? Take a listen though each and every track from QGRC-004 now.
About Quality Goods Records
Born free and of limitless thought, Quality Good Records emerges in 2016 as the newest imprint and collective that aims to nurture the next generation of Trap producers. Spearheaded by the mysteriously and always innovative artist ƱZ, Quality Goods Records will continuously curate an eclectic catalogue, whether it be by breakthrough artists or the ones who have already achieved veteran status. Piercing through sound waves and frequencies while pummelling through your speakers with well-crafted production, when it comes to fostering the burgeoning talents in dance music, for Quality Goods Records, it's a family affair.
2019 will see the label continue to blossom with brand new music and new artists to welcome into the roster. Keep your ears out for more as the New Year gets underway!