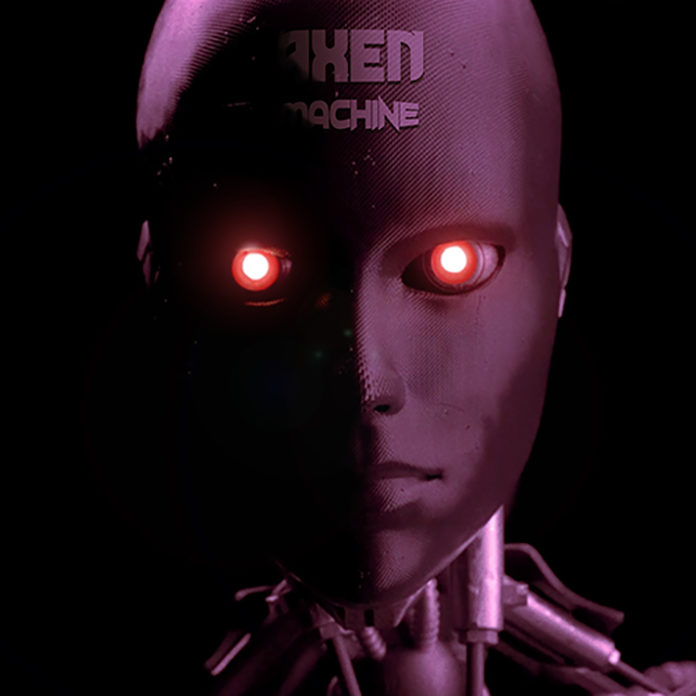 AXEN is back with a new release this week. Now signed to the formidable Circus Records, the Australian producer and DJ gifts us "Machine." There is nothing understated about this record, which explodes into life with powerful aplomb.
Dynamic, robo-inspired sampling and riffs are given weight by its booming bassline and stuttering drum edits. Explaining the idea behind "Machine," AXEN says:  "In all of my tracks I like to create a theme and story to tie in with my 'Droid Bass' signature sound. Something that you can almost visualise the entirety of. For this track I wanted to tell a story about a robot coming to life and causing mayhem in a city. In the first drop of the track you can hear that, and later he saves the same city from another threat. You can hear that in the second drop; I made evident through the contrast from heavy/dark to melodic/happy."
You can hear "Machine" here.
About AXEN
When it comes to new and exciting Australian producers, full focus is on AXEN. Showcasing an array of experimental sounds, plenty of emotion and hard-hitting robotic bass – AXEN is set to light things up! Steadily building his following over the past couple of years, off the back of a string of well received releases and being named as an InTheMix's The New Breed – Top 10 Producers You Need to Hear.
Recently having struck up an official remix for Flux Pavilion & NGHTMRE, out on Circus Records, this direction has been further underscored by signing with the label. Axen's debut EP 'Droid Bass' hit the number 3 spot on Beatport's Dubstep Releases. The EP also received worldwide recognition from some of the biggest artists in the world such as Excision, HeroBust, Figure, Downlink, Flux Pavilion, David Guetta and Dack Janiels as well as mainstage plays at Ultra Music Festival.
On top of enviable skills in the studio AXEN is also no stranger to the DJ booth, with incredibly energetic stage presence and sets that range from melodic trap and breakbeat to late night drum & bass and Dubstep. It comes as no surprise then, that he has notched up an impressive list of guest sets and international supports for the likes of; Porter Robinson, Marshmello, Ricky Remedy, Ghastly, Nick Thayer, Mat Zo, Getter and Valentino Khan.
With a huge amount of collaborations and solo releases lined up, as well as ongoing support from heavyweight artists and platforms like Triple J. Axen shows no sign of slowing down watch this space: 2018 is shaping up to be his biggest year yet!
Follow EKM.CO on:
Spotify
Soundcloud
Youtube
Facebook
Twitter
Instagram
Looking for music promotion?
Submit Here