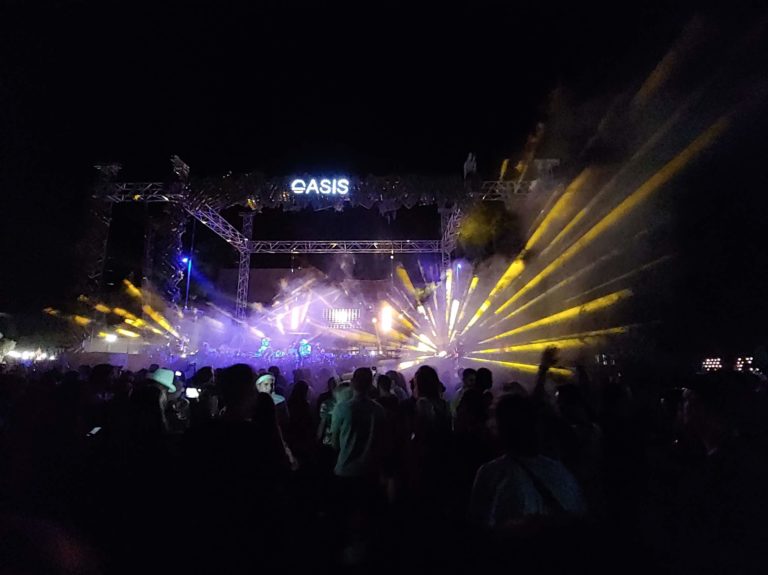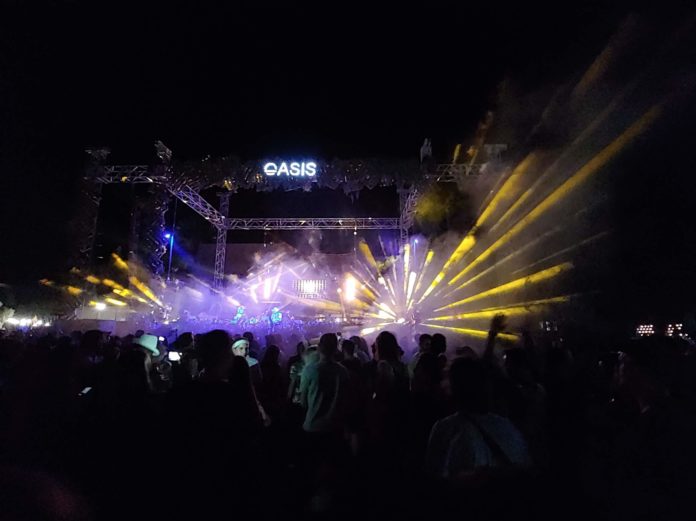 The 4th edition of Oasis Festival in Morocco has sadly come to an end, and we can tell you it was an outstanding, one of a kind experience. Three days of amazing weather, great performances, and good logistics made this festival one that we can recommend to all Techno & House music lovers without hesitation. It was a great combination of music & culture, featuring notably the "Museum of African Contemporary Art" and 'Welcome to the Kingdom' experiences. Although two of the headliners canceled last minute, the organization was able to flip it around to make sure the attendees' experience would not be affected negatively.
Even if words can hardly describe the awesome time that was Oasis Festival 2018, here are some of the highlights of this year's edition.
Day One
• Deetron & CC:Disco were for us, the highlights of day one. Australia's own CC:Disco opened the festival on the beautiful bamboo stage with her delicious soulful & funky flavors, perfect vibes for an early set. On the main stage, Deetron delivered a very diverse and intense set combining heavy bass lines, uplifting melodies, and tight build ups. He finished his set on a pretty dark note, setting up the table for Nastia, who delivered the nastiest and heaviest set of the festival. If you needed a break from Nastia's hard pounding Techno, the bamboo and mirage stages were there for that, offering much more relaxed vibes, surrounded by their beautiful swimming pools and palm trees.
CC:Disco @ Bamboo Stage
Day Two
• Saturday, night two of the festival, was the one we were looking forward to the most. The main stage line up was almost too good to be true, featuring three Techno legends: Sasha, Stephan Bodzin and Carl Cox, who took control of the music from 23h30 to 6h. Sasha was first, and man did he deliver a performance up to our expectations. He finished on a melodic techno vibe to set up the table perfectly for our #1 highlight of the festival, Stephan Bodzin. Mr. Bodzin delivered one of the best sets we have ever seen! Nothing less. It was so good that we felt bad for whoever had to play after him, but Oasis Festival scheduled one of the only DJs who actually could stand up to the challenge, Carl Cox.
Surprise to no one, Carl Cox performed an amazing DJ set blending perfectly the house and techno genres, as he always does. So many people were at the main stage for this triple bill of pure delight, it was insane! On the other stage, Octo Octa blew everyone's mind with a live set that was one of the biggest talks of the festival on the later days.
That night alone was worth the price of admission for the whole three days, but there was still one night left!
Sasha @ Main Stage
Song ID: JA:CK – Balearia
Stephan Bodzin @ Main Stage
Stephan Bodzin @ Main Stage
Song ID: Stephan Bodzin – Strand
Stephan Bodzin @ Main Stage
Song ID: Rodriguez Jr. – Mistral (Stephan Bodzin Remix)
Jesse Lanza @ Mirage Stage
Avalon Emerson @ Bamboo Stage
Day Three
• The final and last day of the festival, we were looking forward to seeing The Black Madonna for the first time and she 100% stood up to our expectations. She played a back to back set with Derrick Carter and their chemistry was impeccable. One thing we love about The Black Madonna is that she is not afraid to play classic original tunes, not even remixed, simply because she wants to and she is always able to make them fit perfectly in her sets. Our personal highlight was when she played "I can't go for that" from Hall & Oates, what an epic moment! Following this great b2b, on the main stage, was Black Coffee and true to his reputation, played a masterful fusion of deep, soulful and tribal house music like no one else can.
Larry Heard aka Mr. Fingers Live @ Main Stage
Song ID: Davide Svezza & Francesco Bianco – Yeh Yeh
Shuttle service
• The shuttle service was available between the venue and four hotels in the Hivernage and Agdal neighborhoods within Marrakech, which was extremely convenient. Never did we have to wait more than 10 minutes before leaving and the drivers were always very nice. The only little negative point is the music that was played in those shuttles. Even though Oasis is a Techno, House and Nu Disco festival, music played in the shuttle was commercial dance music like Pitbull, Sean Paul, and the likes. It is a very small detail, but a good playlist in the shuttles would have been great!
Bathrooms
• There were plenty of chemical toilets around the venue and they were extremely clean which, let's be honest, is rarely the case at music festivals. Never had to wait more than 2 minutes! The only little downer is that the regular bathroom next to the main stage was available only on day one and unfortunately, was closed for the next two days of the festival.
Bars
• Obviously, the bar next to the main stage was extremely busy, but the staff was efficient and nice. That being said, there were many bars all over the site at which you rarely had to wait more than 5 minutes to get a drink and that is IF, you had to wait. Drinks were reasonably priced and the token system was on point.
Logistics/Multiple stages
• Yes, there were three stages which played different styles of music, but never did we hear the sound clash between stages, which is often the case of multi-stage festivals, and it, unfortunately, kills the vibe when it happens. Each stage had its own vibe which made the experience even better.
Chill Out Zone / Food kiosks
• Next to the main stage, was a restaurant and chill out zone with multiple little food booths. In the middle of it, there was a large sitting area with small tables and hookah/shisha pipes where you were able to relax away from the crowd, grab a bite and talk with your friends while listening to the music from the main stage. This kind of area is more than welcome at big festivals.
Last words
Overall, Oasis festival is a top quality festival like no other. The experience was unique and well worth it! They focus on the music and the culture which, in our opinion, is what every festival should be focusing on. We most definitely got plenty for our money and will definitely go back! In 2019, do not hesitate and go dance somewhere different!
More pictures!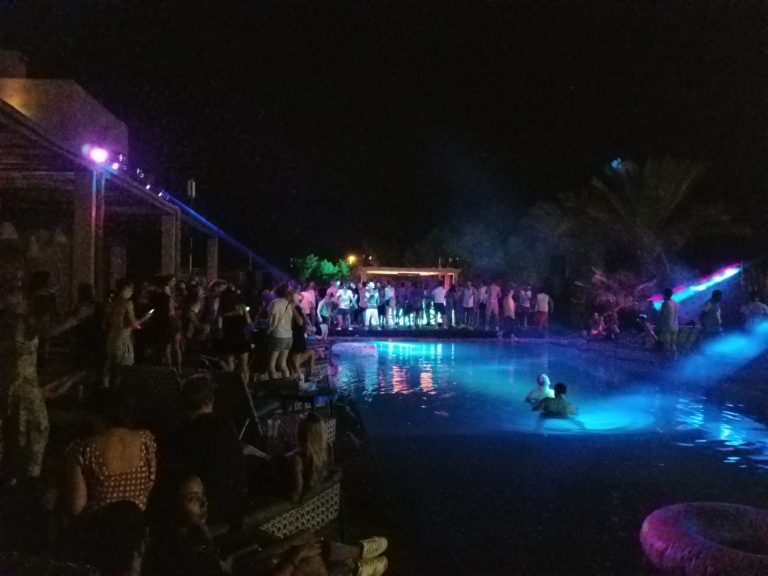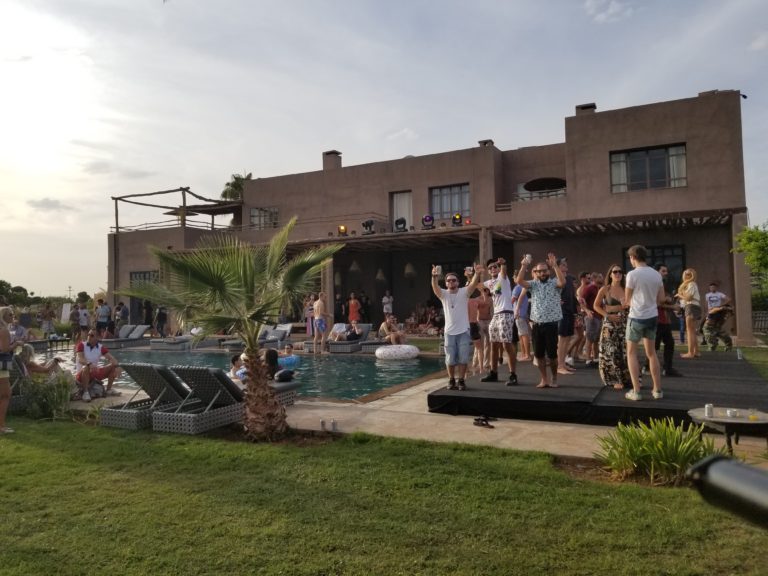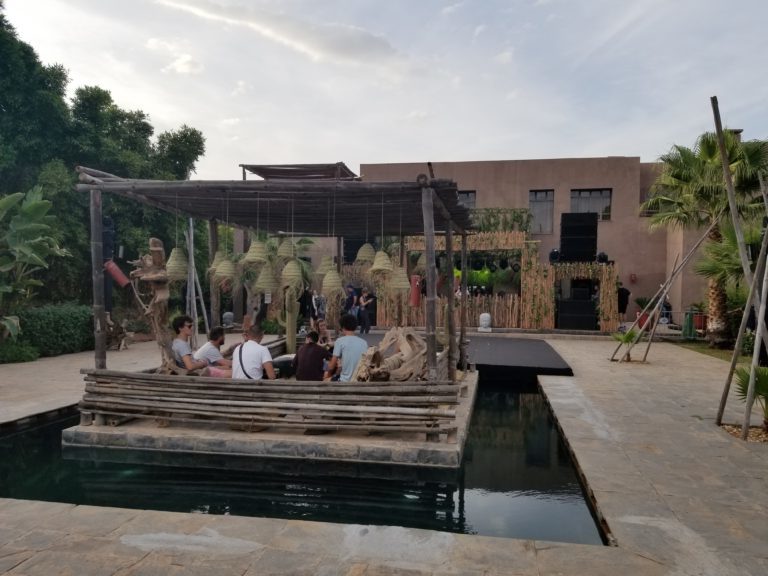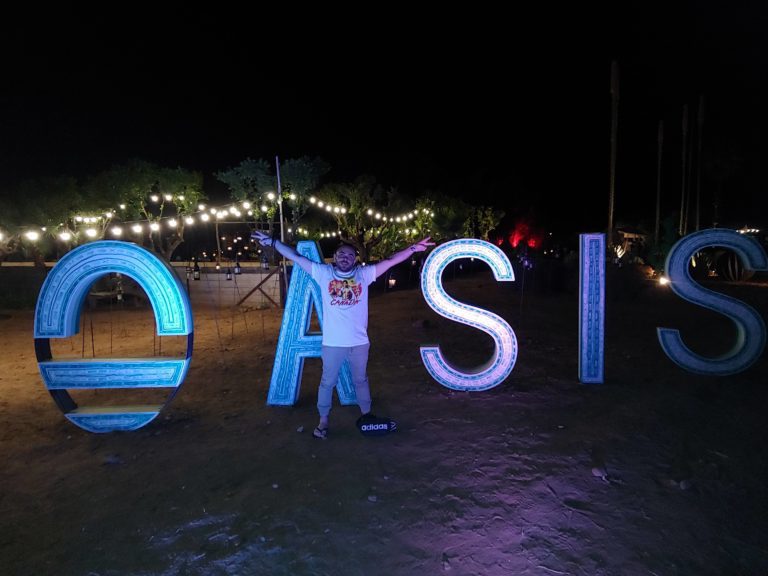 Make sure to follow Oasis Festival!