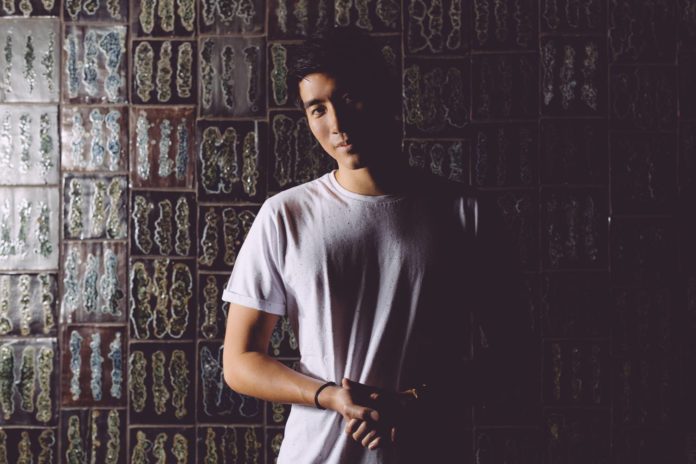 Rising Singapore-based electronic music producer, DJ & songwriter, MMXJ (also known as MJ Kuok) teamed up with the super talented Irish singer James Ty to release an exceptional new composition entitled 'Awake' via Umami Records and Oceana.
The emotionally-rich crossover between Future Bass and Pop music is accompanied by an absolutely stunning music video showcasing some of the most breathtaking sceneries that Indonesia has to offer. "Awake" is a pure delight, for your ears and your eyes.
The finely-calibrated and exquisite melodic arrangements offered by MMXJ's outstanding composition are on another level. It has a fresh ethereal & accessible flavor that makes it so emotionally transporting. MMXJ and James Ty are nothing less than a match made in heaven! What a collaboration!
With releases on Warner Music Singapore, a hit single claiming the #1 spot on Spotify's Viral 50 Chart for 3 weeks, a collaboration with Singapore's Pop sensation Gareth Fernandez, the composition of the official anthem for Singapore's National TV Broadcast of the 2016 Olympic and more than over 5 million streams across all digital service providers, MMXJ is clearly on his way to the top.
MMXJ doesn't only produce brilliant music though, his DJ sets are something to witness, the intensity of his performances are relentless and euphoric, as some of you might have had the chance to see at Singapore's leading electronic festival ZoukOut and DWP in Jakarta.
Here's a few words from MMXJ about "Awake" and its gorgeous music video:

"Awake was filmed in Nusa Penida, Indonesia and is a collaboration between myself & Irish Soul singer James Ty. When I composed the instrumental to the song, I experienced one of those rare moments where I was fully present in the moment and aware; almost as if someone had woke me up from a deep slumber and I was finally awake. I felt that the instrumental encapsulated that feeling well and when∂´sx I sent it over to James, he penned lyrics and recorded vocals around that theme. Our goal with this song is to inspire listeners to live fully and present in the moment as much as possible, as that is where the magic starts to come alive."
Stream MMXJ – Awake (ft. James Ty) on Youtube & Spotify below, save it to your Spotify here and grab a copy on itunes and Bandcamp.

More about MMXJ:
MMXJ a.k.a MJ Kuok is one to watch as Asia's premiere electronic dance music Producer, DJ, & Songwriter. His irresistible blend of honest, ethereal, uplifting music coupled with melancholic storylines has graced club and festival main-stages and left audiences in awe with sheer euphoria.
MMXJ's music has been placed in Garena's top downloaded mobile game M-Star, viral YouTube Channel WahBanana and Mediacorp's broadcast of the 2016 Olympic Games.
MMXJ is on a prolific production ascent, with fresh singles continually being released. Stay tuned on his socials for upcoming music and shows.