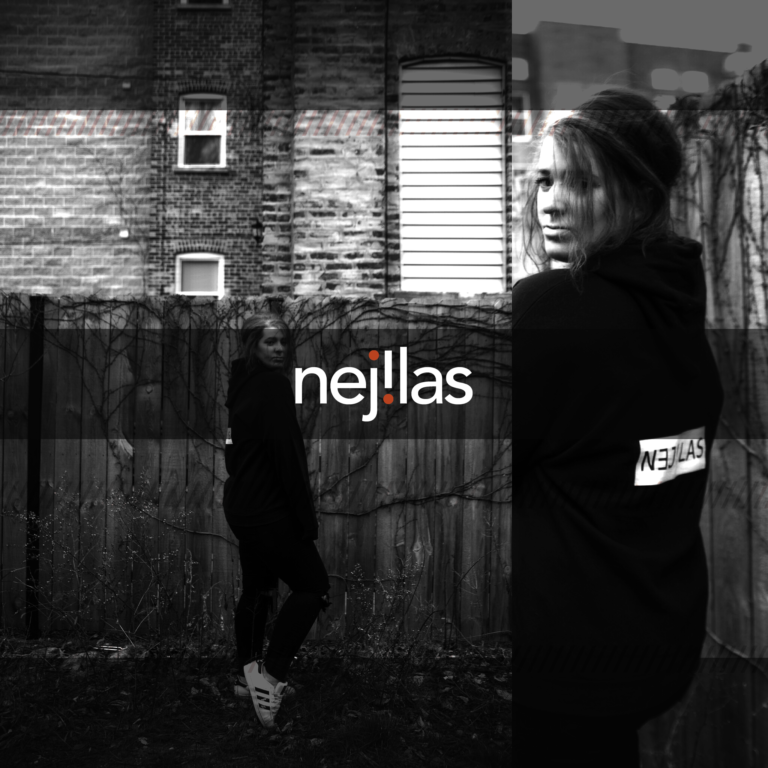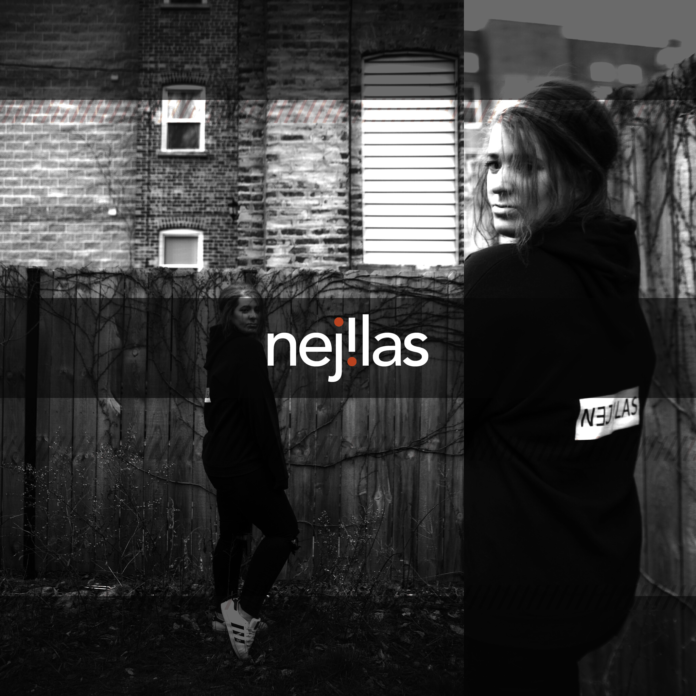 We wanted to catch up with Canada's finest current export. Pushing the limitations of traditional Techno and championing a new sound with fellow new producers, nej!las has come along in a big way in 2018. With original releases and remixes all receiving great feedback, she is a serious name to watch in the coming months. We have some background knowledge about her for you, and you can get to know how she got to where she is today in music.
Hey! What was the song/artist/moment that made you get in to music?
I got into music pretty young at around 8 and I started with guitar. At that time I was fascinated with melody and the ability of any stringed instrument to be able to carry any song by itself. There wasn't a specific "moment". My dad had always, proudly, played the drums and made it his goal to introduce music, percussion and melody to me when I was really young; literally as soon as I was born. Music was constantly playing and I would be pushed to identify the different elements, techniques and compositions of different songs. Music is something I literally grew up with at every moment.

We know you love production, but was there a moment that you can pinpoint which made you want to make music, and more specifically Techno?
Movement Festival in Detroit in 2016, the 10 year anniversary of Movement. The lineup was insane: Adam Beyer, Carl Craig, Maceo Plex, Richie Hawtin – these guys are still the top names in the game today and represent pure innovation and pushing the boundaries of Techno. They each have a distinct Techno sound and I want nothing more than to be part of it and to have my own "sound" within Techno.
https://soundcloud.com/nejlasproducing/sets/programrestart
When did you discover your passion for DJing and producing?
Once I felt I had a pretty good grasp with melodic leads and compositions with guitar, I needed more, I wanted to be able to produce and compose an entire song, with all the different elements, not just the melodic lead. That's when I turned to digital audio workstations & entire song production, and I've loved every second of it. What's a melody without a beat?
What was the first release that blew your socks off?
Deadmau5' "Random Album Title". It was, and still is, so influential to this day. He was able to take the traditional house/progressive music and incorporate emotion into it. House music used to be really "happy" "feel good" music, but "Random Album Title" was something more – it was dark, it was emotional, and it resonated with anyone who listened to it, and still does to this day.

Was there a Canadian artist you admired when you were younger?
Richie Hawtin! He is always pushing DJing to the next level and strives to make a standard DJ set a complete audio-visual experience. He knows how to brilliantly captivate and immerse the audience into his sets. It is more than just the music at his shows.
Has there been a show/track which has changed your life and the course of your musical career?
Basically anything Hans Zimmer has done. I am obsessed with his ability to completely compel a very emotional reaction from a listener, based solely on his music. His compositions tell complete stories and you can see his brooding influence in my music.

Finally, what do you think makes your work unique?
Traditionally, Techno melodies are a bit monotonous – a specific chord structure repeated all throughout the song. I want to change that: keep all the elements that make a song Techno, yet add some varying melodies and harmonies that give the song some distinct sections.  My productions strive for creativity; they may not necessarily fit inside the box of what "Techno" is supposed to be, but continuously push the boundaries of the genre can be. It's independent, proud and original.
Thanks! Give us one song that we should all check out?
My latest release is my remix of Attlas' Kayla. I tried to make the bass really deep, strong and powerful, so that it could stand on its own in the track. But I can't wait for everyone to get a hold of some new tracks that'll be released soon.

nej!las Online
https://open.spotify.com/artist/5ECrJdDjW8bYifLg0gE548
https://www.beatport.com/artist/nej%21las/645520
https://soundcloud.com/nejlasproducing
https://twitter.com/nejlasProducing
https://www.facebook.com/NejlasProducing
https://www.instagram.com/nejlasproducing
http://nejlas.com