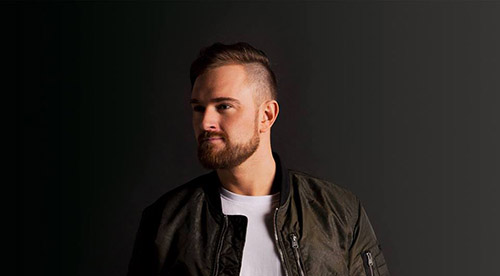 SJUR recently released his collaboration with Isac Elliot to the world, and we are still hooked on it. To celebrate the release of "Rich & Famous," he let us in on the tracks he's playing right now.
"I have picked 5 new tracks in my collection that I can listen to all day long. I usually get quickly tired of songs, but I can listen to these five over and over again!"
Tujamo – "Body Language" (ft. Miranda Glory & Haris)
Tujamo usually produces more upbeat and heavy electro house songs, but "Body Language" is a slower summer track, and it works! I love the pitch-bent violin sound on the drop.
Bruno Mars – "Finesse" (ft. Cardi B) (James Hype Remix)
I've been a big fan of James Hype since he surfaced on different bootleg blogs a couple of years ago. His deep, yet danceable, remixes of commercial tracks really get me. This one is no exception!
Zonderling – "Nightcall" (ft. Kye Sones)
I love how Zonderling works those cut-off synths combined with Kye Sones commercial vocals on this one. The synth has at some point so much swing, it's almost out of beat. Love it.
Halsey – "Alone" (ft. Stefflon Don) (Calvin Harris Remix)
Calvin Harris has shown he can make any kind of genre. I like this new remix of Halsey's song "Alone" because of his heavy-hitting bass line with hint of disco stabs in between.
Sofi Tukker – "Batshit"
I didn't like the 90's dark vocal stuff from Tukker in the beginning, but it grows on you. Funky future house bassline and pop vocals from Sofi make this a real banger!
Follow EKM.CO on:
Spotify
Soundcloud
Youtube
Facebook
Twitter
Instagram
Looking for music promotion?
Submit Here