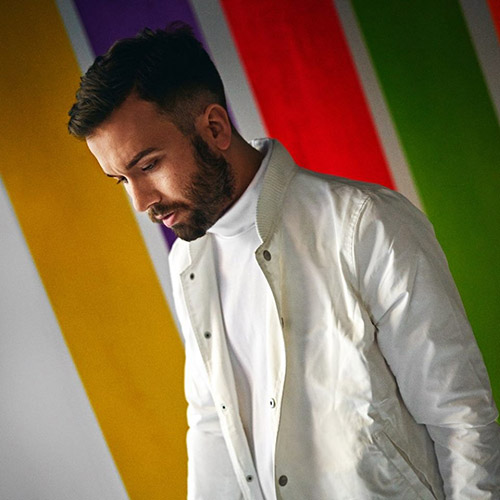 Many thanks to the incredible Lovespeake this week, who joins us for our Last Played series. He has just released his new single "Imagination," which is packed with sunny melodies and glossy production.
Check out the latest tunes he's been listening to here.
Death Cab for Cutie – "Cath"
This was the first track I heard by Death Cab because it was on a BIRP FM-compilation or something that I torrented. Needless to say, after that I backtracked their whole catalogue and became a huge fan. Still haven't seen them live!
Phoenix – "1901"
Reminds me of university in Liverpool. Such an anthem. Also haven't seen Phoenix live! All-time faves.
Brian Eno – "Reflection"
My go-to sleep/transit music. Love dozing off to this. 54 minutes of bliss.
Tycho – "A Walk" 
The perfect track for when the spring sun starts peaking and its rays are getting warmer.
Augustana – "Mayfield"
Teenage flashback! Used to listen to their album "All The Stars & Boulevards" to death. Such a good record. For when you're missing The O.C, haha! 
Delorean – "Simple Graces"
Always gets me in the mood in the morning. Pumped this record every morning back in 2013, when we recorded an album in Spain with my old band Eye Emma Jedi.
Bibio – "Town & Country"
For when you just want to get cheered up. I discovered them a few years back, and this tune just sticks with me. 
Anderson Paaq feat. Schoolboy Q – "Am I Wrong"
SUCH A TUNE. 'Nuff said.
Little Dragon – "Looking Glass"
Little Dragon have the tastiest synths and sounds, always super clever and on the spot. This track (and the whole album "Machine Dreams") is amazing.
John Mayer – "Gravity & Stop This Train"
Too hard to just pick one for this last spot – these tracks are just the epitome of Mayer – great guitar play, great melodies and lyrics. Classic songwriter. And without further ado, I think I'm gonna go and listen to the rest of "Continuum" right now!
Check out and enjoy the whole playlist here.