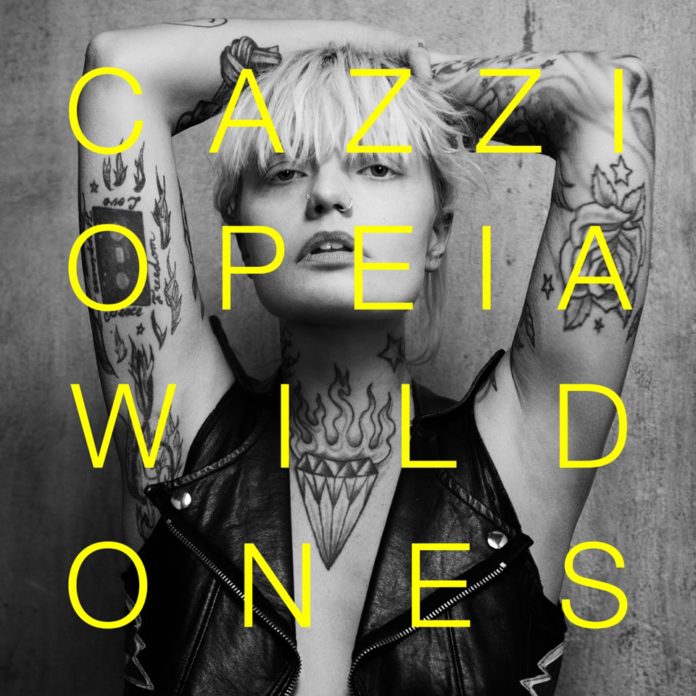 How many artists had their single broadcast in space on release day? Probably not many, but Scandinavian songstress "Cazzi Opeia" did. Her latest opus "Wild Ones" was released on Cosmos Music (Cosmos music played in space, coincidence? 😛 ), Sweden's biggest independent record label, at the end of 2017 and we are now lucky to premiere the amazing bass-heavy remix by "Moonshine Kungdum". "Cazzi Opeia – Wild Ones (Moonshine Kungdum Remix)" is the perfect banging club-friendly twist that "Wild Ones" needed. While Future Bass is not usually a genre that brings a lot of energy, Moonshine was able to create a driving bassline that redefines the genre and delivers a great intensity without compromising on the catchiness of the vocal and the melodic elements of the track.
Working with Cazzi's mesmerizing vocal must have been a real treat. I expect this brilliant singer to get tons of remixes, just like Lana Del Rey, her vocals are extremely versatile and perfect to be remixed in many different genres. Moonshine Kungdum couldn't have exploited it any better. Cazzi Opeia is definitely a singer to keep on your radar, make sure to follow her on social medias to stay up to date with their releases and tour dates.

Stream Cazzi Opeia – Wild Ones (Moonshine Kungdum Remix) below.
https://youtu.be/qkr_TVKXjfc
Follow Cazzi Opeia on:
Instagram
Facebook
Twitter
Follow EKM.CO on:
Spotify
Soundcloud
Youtube
Facebook
Twitter
Looking for Music Promotion?
Submit Here