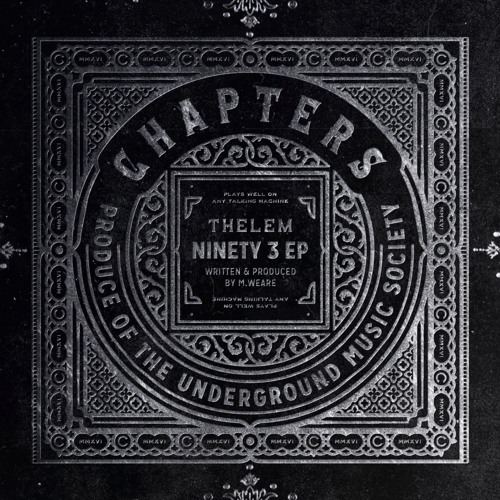 The one and only Thelem is back on the scene with some exciting new ventures this week. One of which is his newly established label Chapters, and the second is his brand new EP, Thelem – "Ninety 3," which has been released through it.
Working its way through three previously unheard tracks, this EP offers up top-notch production and game-changing ideas – making sure that Thelem stays at the forefront of the bass game.
The title track is unmissable with its meandering vocal slams and bold additional melodies, but both "Mysteriez" and "Lock Out" are essential listens thanks to their blinding use of layering and texture.
Look out for this one – you can buy a copy of Thelem – Ninety 3 EP here.
https://soundcloud.com/thelem/sets/thelem-ninety-3-ep