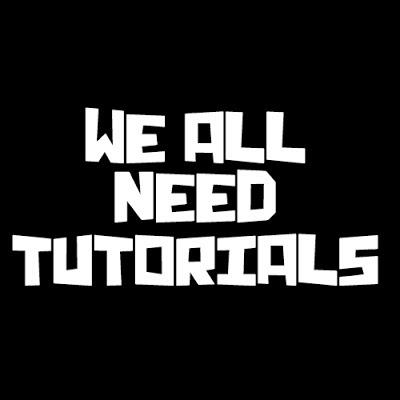 Our good friend New Hero started a series of music production tutorials on Youtube called "We All Need Tutorials", aiming mainly on using great free plugins and other free production tools for FL. We are proud to be part of it, as New Hero is a master in FL and also a pretty funny dude :D.
If you missed episode #1 (Karma FX Bundle) check it out
HERE
and episode #2 (How to setup Cthulhu)
HERE
The information in these tutorials can be very useful for new producers but also for more experimented ones. Check it out and make sure to subscribe to his youtube channel, we will drop one new tutorial every week!
Download the plugin for free
HERE
Want to know more about Dblue? Read this:
Glitch is one of the more interesting free VST effect plugins available. Glitch from DBlue (Kieran Foster) is a good multi-effect processor with some unique features that enables it to stand out from the long list of available free VST effects.
You can think of Glitch (Current Version 1.3.04) as a kind of multi effect sequencer. The incoming audio gets divided into individual steps of various lengths. A variety of effects can then be applied and mixed into those segments and the sequence looped. There are controls to adjust the level and amount of the effect as well as the length of the sequence and mix of the effect on the original sound. The effect for each segment can be random, preset to one of the effect modules or bypassed to the original clean audio.
The effects themselve come in the form of guitar stomp box like modules which themselves have a number of adjustable parameters, variables and presets. The Glitch effect modules include tape stop, modulator, retrigger, shuffler, reverser, crusher, gater, delay and stretcher. There are also global controls for overdrive distortion, selectable filter settings and a master overall effect mixer control.
There is a randomizer for the sequence steps, effects or both. Glitch also has built in templates and preset banks of settings and effects in standard vst fxb format bank files which can be saved and loaded.
DBlue Glitch works especially well with drum loops and percussive sounds but works well with other types of audio as well. Musicians and artist of electronic, techno, house and experimental idm genres of music will find Glitch an extremely effective tool within their audio toolboxes.
For more information and to download this free VST effect, visit the Glitch page at the Illformed.org website.