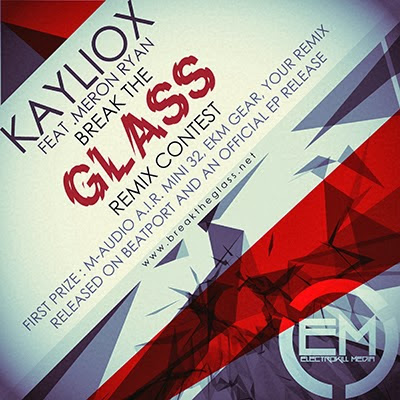 We are proud to announce the TOP 10 finalists for the Break The Glass Remix Contest!
The first Top 5 are the remixes that received the most votes. The second Top 5 is the remixes that have been selected by our judges. It wasn't easy to select the final TOP 5 but I think our team of judges did a great job! I want to say a HUGE thank you to everyone who entered the contest, many of you guys did an outstanding job but unfortunately, we have to choose winners!
Stay tuned, we will announce the 3 winners tomorrow!
Good luck to all the contestants!
TOP 5 VOTES
#1 – Kayliox Feat. Meron Ryan – Glass (Kid Murdock Remix) [Electro House]
#2 – Kayliox Feat. Meron Ryan – Glass (Gusta'v Remix) [Dubstep]
#3 – Kayliox ft. Meron Ryan – Glass (SimoNoize Remix) [Progressive House]
#4 – Kayliox – Glass feat. Meron Ryan (Nils Ernst Remix)
#5 – Kayliox – Glass feat. Meron Ryan (Marko Zvonar RMX) [Progressive House]
TOP 5 JUDGES
#1 – Kayliox Feat. Meron Ryan – Glass (Bustre Remix) [Drum and Bass]
#2 – Kayliox Feat. Meron Ryan – Glass (ArtsyFartsy Remix) [Progressive House]
#3 – Kayliox Feat. Meron Ryan – Glass (Ille Remix) [Ambient]
#4 – Kayliox Feat. Meron Ryan – Glass (Ferris Remix) [DnB/Trap]
#5 – Kayliox Feat. Meron Ryan – Glass (RwinV Remix) [Progressive House]