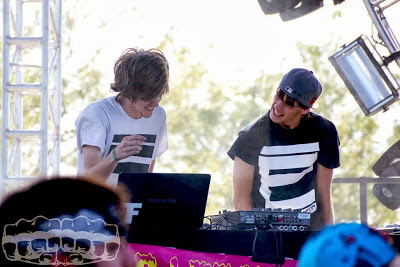 This week, one episode of [TRAP/BASS/TWERK] was not enough to cover all the new freebies we have for you so you get two features, well 1 feature but 2 parts. Part 1 dropped a little bit earlier today and featured: Trillwave, KILØMΔSH, Serena Ryder, Dave Joseph, Plum DJs, Random Preset, Ricky Vaughn, Kon Boogie, The Partysquad, sPlash, Them Lost Boys, Party Favor, Dan Farber, Garmiani, Bais Haus & Dynamik, make sure you check it out here!
Now the feature you are currently browsing (Part 2) features new trap music by $yrup, Kool Kat, Pogo, Y $ C, Mutiny Audio, The Frequency Lab, Justin Timberlake, Kevin Miller, Stylust Beats, XOXO, Miley Cyrus, Bird Peterson, Fabryce King, Sidney Samson and Martin Garrix.
You know how we do, all free downloads! Enjoy the music and don't forget to share!
If you missed last week's episode, check out Best of [TRAP/BASS/TWERK] Week 37 here!