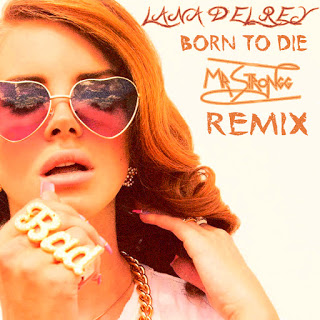 Since Gemini's remix of this song, I've been in love with Lana Del Rey. However, this time the remix couldn't be more different. This remix combines Mr Strongg's tastes of Moombahton, dark electronic indie music (like early Gorrilaz tunes) and Spanish/classical vibes, a definite new combination for him (and for you too I'm sure!). Big ups to Mr. Strongg for this unique twist on this little gem.
A few words from Mr Strongg:
"I've always loved stories that start with something spontaneous and out of the blue. Something in the realm of, I got the idea of this remix from a Facebook message… literally. Well that's exactly how this tune came to light.
I'm not saying that I wasn't a Lana Del Rey fan before this remix came to mind, but I will say that it wasn't the first thing on my mind as a new project to start. Trying to stay relevant with all the big room tunes coming out while staying original/keeping my artistic integrity has become harder each day. Luckily I'm able to still distance myself from what's current by close friends schooling me on new things. Seeing The Great Gatsby and having my long time friend Lindsay school me on some Lana tunes, I knew that this was something I needed to take on.
I loved how this tune came out and I'm not going to waste time trying to explain my weirdness and the details of this track haha. Listen to it for yourself and let me know your thoughts 😀
As always, stay awesome and thanks for listening"