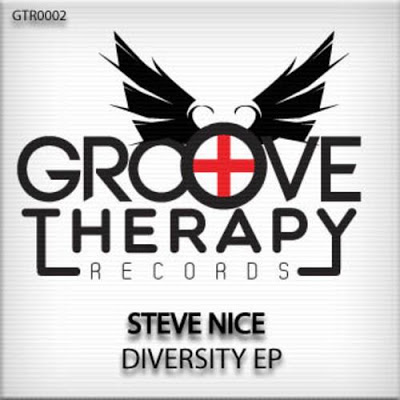 Who is
Steve Nice
you might ask? Steve is a producer that is from the NYC scene that has been doing his thing behind the decks and behind the console for years now. He started in the infamous rave scene of NYC in 1999, and graduated to doing his own original productions in early 2008. Now with the newly formed
Groove Therapy Records
 he is ready to show what the title of his new EP really means. Very rarely will you find an artist with such diversity in his releases. Steve has done everything from Electro House, to Dubstep, and even Disco House tracks that have been heard in places like Webster Hall NYC, and Pacha NYC just to name a few. Every time the crowd welcomes his tracks with an over enthusiastic reaction. I could write all day about his accomplishments and accolades, but I would rather just show you what I am speaking about.
First off here is the previews for his new EP "Diversity" OUT WEDNESDAY JUNE 5th 2013 EXCLUSIVELY on
BEATPORT
 through Groove Therapy Records.
and finally a taste of how he gets down behind the wheels of steel that aired on TechnoHouse.fm!