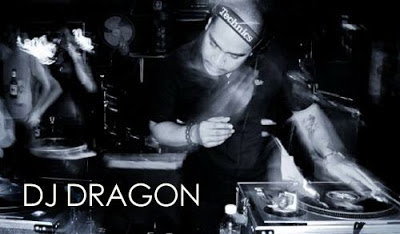 Born in Bangkok Thailand in 1976 Dragon was raised in a family of artists and musicians. As a child he had a passion for playing drums and percussion but it wasn't until he moved to live in Canada that he fell in love DJing and drum n bass music. After his completing his "education" Dragon moved back to Bangkok. It was here that Dragon realized that his ultimate goal in life was to spread Drum n Bass to the Thai audience. In 1997 he formed the Homebass Communications Crew with Mc Abu and DJ Wen. To date the crew have organized some of the best DnB events in the Kingdom having had guests such as l Double, Jon B, DJ SS, Aphrodite, Mickey Finn, Dread Bass, Ez Rollers and Ray Keith. The crew also hosted the Kingdoms longest running electronic music show called the Homebass Show on 104.5 fat radio. Fast forward to present day and Dragon is still spreading the vibes only this time with a record label and also Dubway Sessions the biggest Dubstep event in Thailand. 2012 and Dragon shows no sign of slowing down! You can rest assured that Dragon has many quality events and music lined up for all the massive in 2012. Watch this space!
He is ready to blow your mind at Culture One Festival this year! Only 4 days to go before South-East Asia's best EDM festival! You can catch Dragon's set right after Bare Noize and F.O.O.L., this is gonna be one crazy night!
More information on Dragon and his crew: http://dubwaybkk.com/
http://www.mixcloud.com/homebass-communications/
…and listen to the Homebass Communications on mixcloud!
(a great mix of underground bass music from ghetto dubstep to drum and bass, nasty sh*t!)
Check out the Culture One Festival in Bangkok on Facebook and the Bass stage
FULL LINE-UP:
★ GODSKITCHEN BOOMBOX STAGE ★
– DASH BERLIN (HOLLAND)
– SEAN TYAS (US)
– PAUL THOMAS (UK)
– ARCTIC MOON (POLAND)
– GRAHAM GOLD (UK)
– ROMA QUADRRO (Kyiv,Ukraine)
– Dj ChrisKing (TH)
– TLT CREW (TRANCE MUSIC LOVERS IN THAILAND) FEAT; JONNIE B (TH), HYPEVIPER (TH), V.I.N.N.I.E (TH), DJ FISKE (TH)
★ FAC 51 The Haçienda STAGE ★
– 808 STATE (UK)
– GREAME PARK (FAC51: Haçienda /UK)
– ROWETTA LIVE PA (HAPPY MONDAYS)
– BEZ VIBE PROVIDER (HAPPY MONDAYS)
– TIMMY VEGAS (UK)
– ANDREW CHOW (SG)
– SOUNDELEMENT FEAT; DAWN DUSK (TH), DJ COWW (TH), DJ MEE (TH), DJ DEVA (TH), MC MAZ (TH) & Mr. BongoBombay
– G2G FEAT; DJ GIMMIE (TH), FUNKPHENO (TH)
★ POPSCENE STAGE (LIVE) ★
– YOUNG KNIVES (UK)
– THE STANDARDS (UK/THAI)
– BRETT NEWSKI & THE CORRUPTION (US/VIETNAM)
– FREE DESERTERS (MALAYSIA)
– PARANOID CITY (PHILIPPINES)
– CLASS A CIGARETTES (TH)
– MATTNIMARE (TH)
– POLAR BARE KNUCKLES (TH)
Hosted by Popscene resident : DJ YARK(UK)
★ CULTURE BASS STAGE ★
– BARE NOIZE (UK)
– F.O.O.L. (SWEDEN)
– ASIAN TRASH BOY (FRANCE)
– DJ DRAGON (HomeBassCommunications) (TH)
– TRUSTHESOUND RECORDS FEAT; DJ JSTDAFT (TH)
– FILTHYSOLID! FEAT; DJ MASTA INFECT (TH), NEON BOIZ (TH), TIRY FS (TH)
– FOMO CREW; DJ DUDEANIMAL (TH)
– OVERDOSER CREW; SKINNY MARK (TH), ZUPER L (TH)
– VRT CREW; DJ TALLTRASH FEAT.THOMAS TUNG (TH)
– RAVE&GLOW CREW; DJ TAIDY (TH), DJ MONKEYBEAT (TH), DJ J.A.M.E.S (TH)
– BANGKOK DUB NETWORK FEAT; DJ LOVE BUZZZ (TH), SIRIUS 41 (TH)
– THE EVOLVER CREW FEAT; V.E.G.A (USA), VINCENT SMITH (UK), DIZZIE THE DJ (BERMUDA)
★ PYSHEAD COMMUNITY by Dj Center STAGE ★
– SUDDHA (PharPsyde Records/UK) – Francois Param Stadtmann (France) – DJ U-TAA (Ganja Tree Recs., XULU Prod./USA) – DJ NIN &PANPSY (DJ CENTER /TH)
– GOA GUMMY (Psyhead Community/TH)
– PSYGA MUSHROOM (Aztech Sound Of Mayan /TH) – PsyKid(Psyhead Community/TH)
More info>>>
http://www.culture-one-bkk.com/
https://www.facebook.com/CultureONE
Buy your tickets now
* TICKET PRICES :
– 1,500 BAHT – EARLY BIRD PRE-SALE + ENTRANCE BEFORE 7PM ONLY (LIMITED – ONLY IN SALE IN SEPTEMBER)
– 2,000 BAHT – NORMAL PRE-SALE
– 2,500 BAHT – NORMAL ON THE DOOR
– 3,000 BAHT – VIP PRE-SALE
– 4,000 BAHT – VIP ON THE DOOR
They are available from:
– Dickinson's Culture Cafe on Pra Atit Road
– Cafe De Moc in Silom Plaza
– DJ Yark at any of the upcoming Popscene Events
– www.we-booking.com