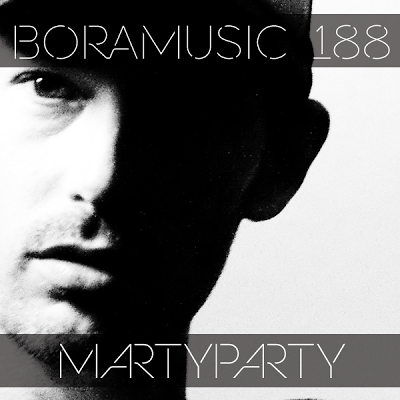 Excited to announce the release of the MVP album next month, November 13th! To celebrate, Marty Party partnered up with BoraMusic.FM to create a special mixtape highlighting a bunch of tracks from the release, as well as several tracks that have been churning the creative juices for MVP and his live sets.
This mix wanders through all the variations of the genres he's drawn to at the moment – purple, acid trap, hip hop and more – to show how well they come together. He tried to stay away from a pure Trap or Purple mix when he started working on the rough sketch and and happy with how it came out. Melodic instrumental Hip Hop is his love and he hopes you all enjoy this mix as much as he does.
If your not familiar with Bora, check out their celebrated award-winning podcast series on iTunes.
Spread it around and be sure to tune in for MVP on November 13th.
Download + Tracklist here: http://www.martyparty.com/?p=2576
Tracklist:
MartyParty – MVP Intro
Luminox – Bingo Players
Freddo Fuori – Master At Work
MartyParty – Angry Beethoven
MOT (MartyParty Ooah Mimosa) – Caos Control
PANTyRAiD – Mercy Remix
Team Bayside High – Overdrawn
DJ Chuckie & Silvio Ecomo – Moombah
Subscape – Universal
MartyParty – Money Is The Motivation
MartyParty – Stay Away From The Magnets
MartyParty – The Crush Is Over
MartyParty & Mimosa – The Perfect Flaw
MartyParty – Easy Money
MartyParty – Bling Bling