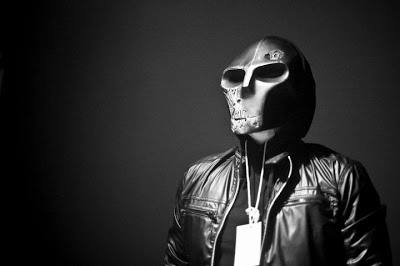 This is part 1 of a 4 part feature on one of the best festivals I had the chance to attend: Bangkok's Culture ONE festival! The festival has 5 stages, 5 vibes! I will do an artist spotlight on 4 of the biggest names for the Culture Bass stage! Today, the amazing "ASIAN TRASH BOY".
"Showcasing the best of world bass culture, Culture Bass brings you a selection of some of the freshest new names from the Drum N Bass/ Dubstep / Electro genre. Covering a wide variety of styles, from UK Dub scene, DrumNBass to european Electro, this is what bass culture is all about. Expect mind-blowing madness as Culture Bass goes live."
Check out his facebook and twitter!
http://www.facebook.com/pages/Asian-Trash-Boy/82591216311
https://twitter.com/asiantrashboy
Check out his latest sounds!
Check out the Culture One Festival in Bangkok on Facebook and the Bass stage
FULL LINE-UP:
★ GODSKITCHEN BOOMBOX STAGE ★
– DASH BERLIN (HOLLAND)
– SEAN TYAS (US)
– PAUL THOMAS (UK)
– ARCTIC MOON (POLAND)
– GRAHAM GOLD (UK)
– ROMA QUADRRO (Kyiv,Ukraine)
– Dj ChrisKing (TH)
– TLT CREW (TRANCE MUSIC LOVERS IN THAILAND) FEAT; JONNIE B (TH), HYPEVIPER (TH), V.I.N.N.I.E (TH), DJ FISKE (TH)
★ FAC 51 The Haçienda STAGE ★
– 808 STATE (UK)
– GREAME PARK (FAC51: Haçienda /UK)
– ROWETTA LIVE PA (HAPPY MONDAYS)
– BEZ VIBE PROVIDER (HAPPY MONDAYS)
– TIMMY VEGAS (UK)
– ANDREW CHOW (SG)
– SOUNDELEMENT FEAT; DAWN DUSK (TH), DJ COWW (TH), DJ MEE (TH), DJ DEVA (TH), MC MAZ (TH) & Mr. BongoBombay
– G2G FEAT; DJ GIMMIE (TH), FUNKPHENO (TH)
★ POPSCENE STAGE (LIVE) ★
– YOUNG KNIVES (UK)
– THE STANDARDS (UK/THAI)
– BRETT NEWSKI & THE CORRUPTION (US/VIETNAM)
– FREE DESERTERS (MALAYSIA)
– PARANOID CITY (PHILIPPINES)
– CLASS A CIGARETTES (TH)
– MATTNIMARE (TH)
– POLAR BARE KNUCKLES (TH)
Hosted by Popscene resident : DJ YARK(UK)
★ CULTURE BASS STAGE ★
– BARE NOIZE (UK)
– F.O.O.L. (SWEDEN)
– ASIAN TRASH BOY (FRANCE)
– DJ DRAGON (HomeBassCommunications) (TH)
– TRUSTHESOUND RECORDS FEAT; DJ JSTDAFT (TH)
– FILTHYSOLID! FEAT; DJ MASTA INFECT (TH), NEON BOIZ (TH), TIRY FS (TH)
– FOMO CREW; DJ DUDEANIMAL (TH)
– OVERDOSER CREW; SKINNY MARK (TH), ZUPER L (TH)
– VRT CREW; DJ TALLTRASH FEAT.THOMAS TUNG (TH)
– RAVE&GLOW CREW; DJ TAIDY (TH), DJ MONKEYBEAT (TH), DJ J.A.M.E.S (TH)
– BANGKOK DUB NETWORK FEAT; DJ LOVE BUZZZ (TH), SIRIUS 41 (TH)
– THE EVOLVER CREW FEAT; V.E.G.A (USA), VINCENT SMITH (UK), DIZZIE THE DJ (BERMUDA)
★ PYSHEAD COMMUNITY by Dj Center STAGE ★
– SUDDHA (PharPsyde Records/UK) – Francois Param Stadtmann (France) – DJ U-TAA (Ganja Tree Recs., XULU Prod./USA) – DJ NIN &PANPSY (DJ CENTER /TH)
– GOA GUMMY (Psyhead Community/TH)
– PSYGA MUSHROOM (Aztech Sound Of Mayan /TH) – PsyKid(Psyhead Community/TH)
More info>>>
http://www.culture-one-bkk.com/
https://www.facebook.com/CultureONE
Buy your tickets now
* TICKET PRICES :
– 1,500 BAHT – EARLY BIRD PRE-SALE + ENTRANCE BEFORE 7PM ONLY (LIMITED – ONLY IN SALE IN SEPTEMBER)
– 2,000 BAHT – NORMAL PRE-SALE
– 2,500 BAHT – NORMAL ON THE DOOR
– 3,000 BAHT – VIP PRE-SALE
– 4,000 BAHT – VIP ON THE DOOR
They are available from:
– Dickinson's Culture Cafe on Pra Atit Road
– Cafe De Moc in Silom Plaza
– DJ Yark at any of the upcoming Popscene Events
– www.we-booking.com