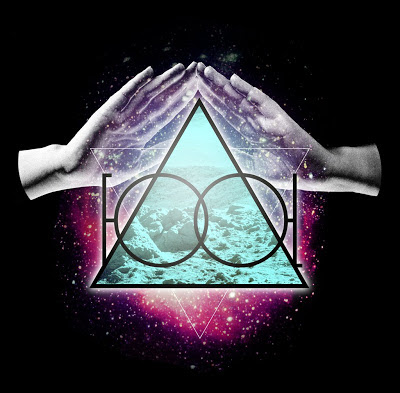 Showcasing the best of world bass culture, Culture Bass brings you a selection of some of the freshest new names from the Drum N Bass/ Dubstep / Electro genre. Covering a wide variety of styles, from UK Dub scene, DrumNBass to european Electro, this is what bass culture is all about. Expect mind-blowing madness as Culture Bass goes live.
Making their debut in late 2009, the Swedish duo of Rasmus Hermansen and Oliver Nilsson have taken their name to heart – F*ck Our Ordinary Lives – and risen to the top of the hard/melodic electro scene, winning over thousands of fans worldwide. With massive support from the electronic music blogosphere ever since the free internet release of their debut EP Ashy Diamond Lungs (Late 2009), F.O.O.L. has become a near-household name in the scene alongside the likes of Le Castle Vania, Danger, Toxic Avenger and much more.
Having played every other continent on the planet, F.O.O.L bringing their unrelenting sound and notoriously high-energy show!
You will have the chance to get to see "F.O.O.L. aka F**k Our Ordinary Lives" at one of the best festivals in the world along with Bare Noize, Asian Trash Boy and many others. And for the people in Montreal, it's happening tonight at Skins – RAVE TO THE GRAVE!
Check out the Culture One Festival in Bangkok on Facebook and the Bass stage
FULL LINE-UP:
★ GODSKITCHEN BOOMBOX STAGE ★
– DASH BERLIN (HOLLAND)
– SEAN TYAS (US)
– PAUL THOMAS (UK)
– ARCTIC MOON (POLAND)
– GRAHAM GOLD (UK)
– ROMA QUADRRO (Kyiv,Ukraine)
– Dj ChrisKing (TH)
– TLT CREW (TRANCE MUSIC LOVERS IN THAILAND) FEAT; JONNIE B (TH), HYPEVIPER (TH), V.I.N.N.I.E (TH), DJ FISKE (TH)
★ FAC 51 The Haçienda STAGE ★
– 808 STATE (UK)
– GREAME PARK (FAC51: Haçienda /UK)
– ROWETTA LIVE PA (HAPPY MONDAYS)
– BEZ VIBE PROVIDER (HAPPY MONDAYS)
– TIMMY VEGAS (UK)
– ANDREW CHOW (SG)
– SOUNDELEMENT FEAT; DAWN DUSK (TH), DJ COWW (TH), DJ MEE (TH), DJ DEVA (TH), MC MAZ (TH) & Mr. BongoBombay
– G2G FEAT; DJ GIMMIE (TH), FUNKPHENO (TH)
★ POPSCENE STAGE (LIVE) ★
– YOUNG KNIVES (UK)
– THE STANDARDS (UK/THAI)
– BRETT NEWSKI & THE CORRUPTION (US/VIETNAM)
– FREE DESERTERS (MALAYSIA)
– PARANOID CITY (PHILIPPINES)
– CLASS A CIGARETTES (TH)
– MATTNIMARE (TH)
– POLAR BARE KNUCKLES (TH)
Hosted by Popscene resident : DJ YARK(UK)
★ CULTURE BASS STAGE ★
– BARE NOIZE (UK)
– F.O.O.L. (SWEDEN)
– ASIAN TRASH BOY (FRANCE)
– DJ DRAGON (HomeBassCommunications) (TH)
– TRUSTHESOUND RECORDS FEAT; DJ JSTDAFT (TH)
– FILTHYSOLID! FEAT; DJ MASTA INFECT (TH), NEON BOIZ (TH), TIRY FS (TH)
– FOMO CREW; DJ DUDEANIMAL (TH)
– OVERDOSER CREW; SKINNY MARK (TH), ZUPER L (TH)
– VRT CREW; DJ TALLTRASH FEAT.THOMAS TUNG (TH)
– RAVE&GLOW CREW; DJ TAIDY (TH), DJ MONKEYBEAT (TH), DJ J.A.M.E.S (TH)
– BANGKOK DUB NETWORK FEAT; DJ LOVE BUZZZ (TH), SIRIUS 41 (TH)
– THE EVOLVER CREW FEAT; V.E.G.A (USA), VINCENT SMITH (UK), DIZZIE THE DJ (BERMUDA)
★ PYSHEAD COMMUNITY by Dj Center STAGE ★
– SUDDHA (PharPsyde Records/UK) – Francois Param Stadtmann (France) – DJ U-TAA (Ganja Tree Recs., XULU Prod./USA) – DJ NIN &PANPSY (DJ CENTER /TH)
– GOA GUMMY (Psyhead Community/TH)
– PSYGA MUSHROOM (Aztech Sound Of Mayan /TH) – PsyKid(Psyhead Community/TH)
More info>>>
http://www.culture-one-bkk.com/
https://www.facebook.com/CultureONE
Buy your tickets now
* TICKET PRICES :
– 1,500 BAHT – EARLY BIRD PRE-SALE + ENTRANCE BEFORE 7PM ONLY (LIMITED – ONLY IN SALE IN SEPTEMBER)
– 2,000 BAHT – NORMAL PRE-SALE
– 2,500 BAHT – NORMAL ON THE DOOR
– 3,000 BAHT – VIP PRE-SALE
– 4,000 BAHT – VIP ON THE DOOR
They are available from:
– Dickinson's Culture Cafe on Pra Atit Road
– Cafe De Moc in Silom Plaza
– DJ Yark at any of the upcoming Popscene Events
– www.we-booking.com